Sony to Sell U.S. Office to Chetrit Group for $1.1 Billion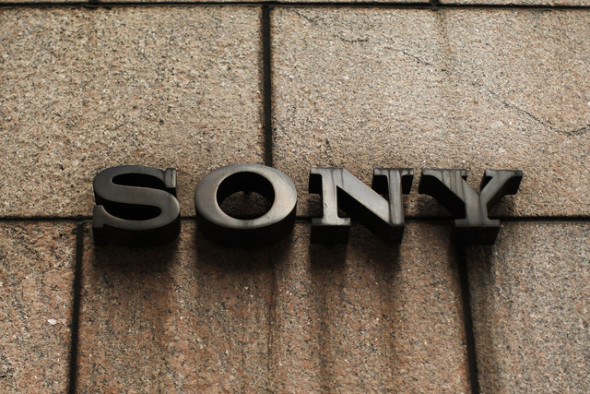 Sony Corp. (6758)'s U.S. unit said it agreed to sell its 37-story New York headquarters to investors led by the Chetrit Group for $1.1 billion. The shares surged the most in more than four years.
Sony said it expects the sale of 550 Madison Ave. to generate net cash proceeds of about $770 million after repaying debt tied to the building and other transaction costs. The company and other units of the Japanese parent, including Sony Music Entertainment, will remain in the building for up to three years, Sony said in a statement released in New York.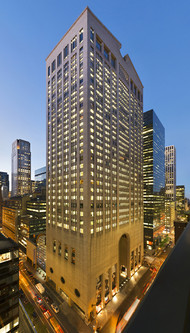 The Tokyo-based electronics maker is selling assets and cutting jobs to end four straight years of losses amid falling demand for televisions, competition from Samsung Electronics Co. and a strong yen. The company has predicted a 20 billion-yen ($223 million) profit for the year ending March 31, following a record 457 billion-yen loss a year earlier. Sony said it's reevaluating its forecast of consolidated results for the year to reflect the building sale.
"It makes sense for Sony, as it's no longer a cash-rich company," said Keita Wakabayashi, an analyst at Mito Securities Co. in Tokyo. "What matters is whether the company can use these proceeds to develop more attractive products."
A telephone call to New York-based Chetrit Group's office placed after regular business hours wasn't immediately returned.
Manhattan Property
Sony shares surged 12 percent to 1,149 yen at the close of trading in Tokyo, the biggest gain since Oct. 14, 2008.
The Chetrit Group, led by Joseph Chetrit, is co-owner of Willis Tower in Chicago, North America's tallest building. In August 2011, the real estate investor bought Manhattan's Chelsea Hotel, former residence of artist Andy Warhol.
A sale by Sony would take advantage of rising values for New York real estate. Yields on Manhattan office properties have slid to less than 5 percent, close to a post-recession low, after peaking at 6.5 percent in April 2010, according to data from Real Capital Analytics Inc.
Sony said it expects to record an operating-income gain of about $685 million from the sale, scheduled for completion in March. Eastdil Secured advised Sony on the sale.
"Given the opportunities and challenges in the current economic and real estate landscape, selling 550 Madison now is a timely and logical strategic move," Nicole Seligman, president of Sony Corp. of America, said in the statement. "Regarding our new headquarters, we continue to look at a number of spaces in Manhattan but have not yet made a decision about where to lease."
Postmodern Icon
The Philip-Johnson designed salmon granite building is known for its sloping roofline with a circular notch in the center resembling a Chippendale sideboard. Johnson designed the postmodern icon, formerly AT&T Inc.'s headquarters, in 1984. Most skyscrapers at the time had flat roofs
Mami Imada, a Tokyo-based spokeswoman at Sony, said the company hasn't disclosed the capitalization rate or price per square foot. The cap rate is a measure of investment yield calculated by dividing the property's net operating income by purchase price. The building has 825,000 square feet and a 30,000-square-foot annex.
Sony's credit rating was cut three levels to BB-, a non- investment grade, by Fitch Ratings in November. Slumping demand for TVs and weakened economic conditions at home and overseas will leave the electronics maker struggling to regain technological leadership, Fitch said at the time.
Sony raised 150 billion yen by selling five-year convertible bonds in November, its first offering of similar securities since 2003. The inventor of the Walkman is cutting 10,000 jobs and trying to turn around its TV-making unit, which is headed for a ninth straight year of losses. Sony lost about 31 percent of its market value last year.
"The biggest goal for Sony this fiscal year isn't growth, but to be in the black," said Hideki Yasuda, an analyst at Ace Securities Co. in Tokyo.