ISPs move to regain lost market with price cuts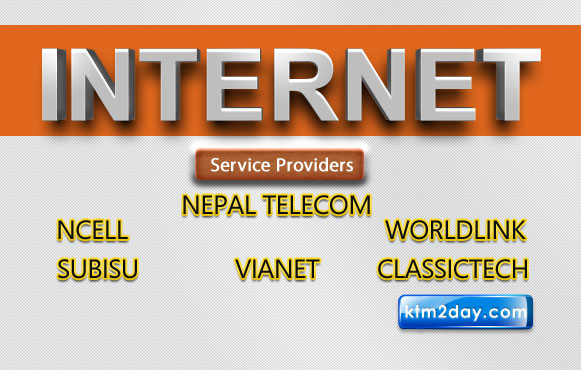 Internet service providers (ISPs) have been aggressively offering low-priced high speed internet service packages in response to telecom companies encroaching on their turf.
In a bid to regain the market share lost to phone companies, the country's leading ISPs—Worldlink Communication, Vianet, Subisu Cable Net and Classic Tech—have been offering internet service at very competitive prices.
About two years ago, hard hit by Nepal Telecom's ADSL service reaching general customers at a cheaper rate, ISPs had turned mainly to the corporate segment for service expansion. Now, they have made a comeback for household customers offering high speed and quality service at competitive tariff.
The ISPs interest in general costumers is understandable as this segment is the fastest growing segment. There is annual growth in demand of only around 10-15 percent in big customers like corporate clients while individuals and household customers' demand is growing rapidly by over 30 percent a year.
With the new offers from ISPs, the price of connectivity has declined and there are services to choose from based on the size of the budget one has, the connection speed and required data volume. Classic Tech has been offering service packages that provide 15 GB data at 15 Mbps speed via optic fibre at Rs 1,500 per month which has challenged Nepal Telecom's WiMax wireless data services that start from the lowest package at Rs 650 for 5 GB.
Subisu Cable Net has been providing 256 Kbps unlimited cable broadband internet at Rs 1,000 a month with TV channels over the same cable. Vianet Communications under its FiberNet service provides unlimited internet service at Rs 1,950 per month having equal upload and download speeds of 1/1 Mbps. Two years ago, the service was launched targeting corporate users.
Priced at Rs 1,100 per month for 20 GB data package, Worldlink Communications provides its service at 10 Mbps speed. A senior official at the Nepal Telecommunications Authority said that the ISPs of late started focusing on normal users fearing that NT's WiMax service would capture the market. "They are competing with ADSL, WiMax and other services of telecom operators mainly with the help of a gradual decline in bandwidth costs internationally," the official added.
"Both the investment of the ISPs and demand from general customers have increased for which companies are coming up with competitive service packages by challenging the data service being offered by telecom companies," said Binay Bohara, president of the Internet Service Providers' Association of Nepal. "There are more choices in the market now—wireless, fibre optic and cable TV with internet."
The country's data penetration rate is 21.49 percent as of mid-December last year with a total of 5.69 million subscribers that include more than 5.28 million users that surf the net on their mobiles. Increased computing power at the household level and rapid growth in mobile subscription has pushed up demand for data service.
Of the total market for data, ISPs have a 1 percent share with 78,000 plus customers, as per the Nepal Telecommunications Authority.
Guna Kesari Pradhan, spokesperson of NT, said that just like ADSL, WiMax would play an important role in bringing down the cost of data connectivity and increasing the penetration rate. "We will be reducing the data price further based on the financial health of the company," she added. The company has peen providing different data services like ADSL, WiMax, CDMA wireless internet, dial-up and mobile internet.