Govt to allow pvt sector in petroleum refining,trading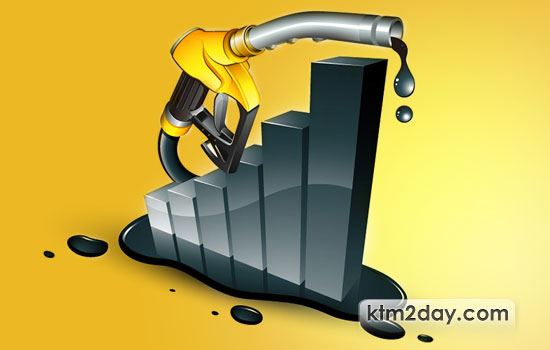 The government has decided to allow private investment in petroleum refining and trading in a bid to end monopoly of the state-owned Nepal Oil Corporation (NOC).
The government has formulated the Petroleum and Gas Transaction (Regulatory) Orders 2013 to enable the private sector enter into crude oil refinery and trading. The orders will come into effect after they are published in the Nepal Gazette.
As per the orders, the minimum paid-up capital requirement for a private firm to install a crude/petroleum refinery has been set at Rs 20 billion. "The orders will be published in the Nepal Gazette on Monday," said Deepak Subedi, spokesperson for the Ministry of Commerce and Supplies.
According to Subedi, the government decided to give the oil refineries and business "rights" to the private sector to create a competitive environment between private sector and the government as in other sectors.
"As the government is bearing heavy losses in the petroleum business due to the lack of competition, entry of private investors in the sector will create a competitive atmosphere like in the telecom and other sectors," Subedi said. "A few private firms have shown interest in the petroleum business. But the sector will gradually attract other players."
Petroleum business in Nepal currently stands at Rs 97 billion annually. And, the demand is rising at an annual rate of 15-20 percent due to extended load-shedding hours and development activities.
Consumer rights activists, even policy makers and planners, have been blaming that frequent petroleum shortage was due to the existing supply monopoly. Shambu Regmi, under-secretary at the ministry's legal division, said the prospective private firms are required to produce their certificates to acquire licenses for oil trade and refinery.
The application fee for a refinery installation licence has been set at Rs 500,000, while that for a petroleum business licence has been fixed Rs 100,000. The licences' fees have been fixed Rs 1 million and Rs 500,000, respectively.
The minimum paid-up capital requirement for refinery companies, petroleum trading firms, LPG importing firms and LPG bottling plants has been set at Rs 20 billion, Rs 10 billion, Rs 5 billion, and Rs 50 million, respectively. Private companies dealing in petrol, diesel and kerosene should install a depot with an installing capacity of 20,000 kl, while LPG bottling plants should have a stock capacity of 500 tonnes.
The Department of Commerce and Supply Management has been entrusted with the job of issuing the license for import and refine petroleum products. "The government will form a separate committee to regulate the companies to make them more transparent and service-oriented," Regmi added.
Private traders have been given the autonomy to import oil from any countries, but they have to sign agreements with the respective countries.