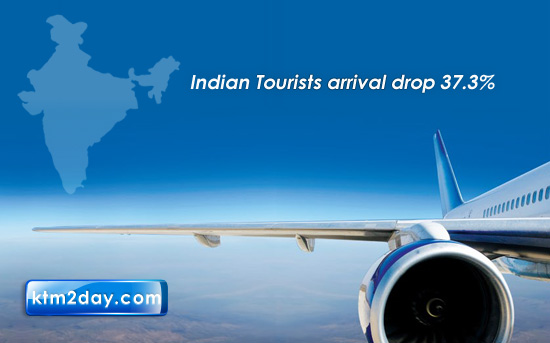 Foreign visitor arrivals by air in Nepal dropped 2.1 percent to 62,442 in March, one of the major tourist seasons, compared to the same month last year.
Drop in travellers from South Asia, particularly from India, has been attributed to overall decline.
The figures released by Immigration Office, Tribhuvan International Airport (TIA), show that arrivals from India dropped by a significant 37.3 percent to pull down overall SAARC segment by 33.8 percent. However, arrivals from China, second source market after India, soared to 35.7 percent.
Arrivals from Japan, Malaysia, Singapore and Thailand saw respective growth of 6.9 percent, 122.3 percent, 3 percent and 0.1 percent.
Arrivals from the European market showed an overall growth of 1.2 percent. In the European segment, arrivals from the UK, France and the Netherlands rose by 21 percent, 18.6 percent, and 8.3 percent respectively.
However, arrivals from Germany, Switzerland and Spain dropped by 12.9 percent, 48.8 percent and 30.1 percent respectively, compared to the same month last year.
Tourist arrivals from Australia, New Zealand, Canada and USA registered strong growths of 66.6 percent, 26.4 percent, 25.5 and 17 percent respectively. After witnessing a drop of 15.9 percent in January, tourist arrivals recovered in February with a growth of 6 percent.
Nepal welcomed 142,895 tourists in the first three months of 2013, down 3.8 percent compared to the same period last year. A total of 56,902 foreign tourists departed from TIA in March 2013.