Nepal Telecom aims to make data service its main revenue source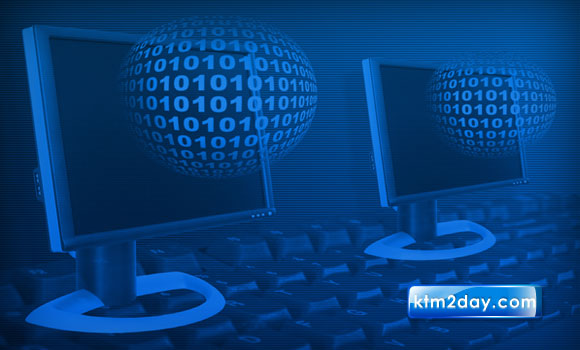 Nepal Telecom (NT) has said it will intensify distribution of high-speed wireless internet services across the country with an aim to make data service its main revenue earner. So far, the state-owned company's major income comes from the voice service.
NT is currently distributing the WiMax wireless broadband internet service as part of its internet service expansion plan. It will also soon start distribution of IP-CDMA mobile lines having minimum data speed of 156 kbps. "We will distribute the broadband internet service through GSM and CDMA technologies with an aim to make data service as the major source of income," said Dhurba Prasad Sharma, chairman of the NT board, addressing the company's fifth annual general meeting here on Monday.
The company will also focus on advancement in fixed line phone service for providing modern voice, video and data service based on technologies such as next-generation network, multi service access network and media gateway, according to Sharma.
As of mid-February, NT's subscriber based increased to 8.5 million, including 634,943 fixed line or PSTN customers. By the end of mid-July, the company targets to raise its customers base to 9.26 million.
At the meeting, general share holders and representatives of trade unions suggested the NT management and the board to concentrate more on improving quality of service and diversify investment. They said the service has not improved in accordance to the rise in maintenance expenses.
In a bid to discourage government interference, NT trade unions also underscored the need for appointing a managing director through the board decision, but not through the decision of the government or minister. "If the trend continues, no one can stop NT from being ruined," said Saroj Kumar Dhungada, president of Nepal Telecom Employees Union.
The AGM also endorsed the board's proposal to provide 48 percent cash dividend to shareholders from the profit earned in the last fiscal year. The company's revenue in 2011-12 stood at Rs 36.79 billion, and net profit at Rs 11.60 billion. The company aims to generate Rs 36.81 billion revenues this fiscal year with support of news services like WiMax, IP-CDMA and news lines under the 10 million GSM mobile lines project.
Sharma said the company will focus on setting up infrastructure for service expansion to rural and semi-urban areas. He said it has been necessary to adopt new technologies, diversify services and improve service quality to stay competitive in the market.