Higer Company of China manufactured buses enter Nepali market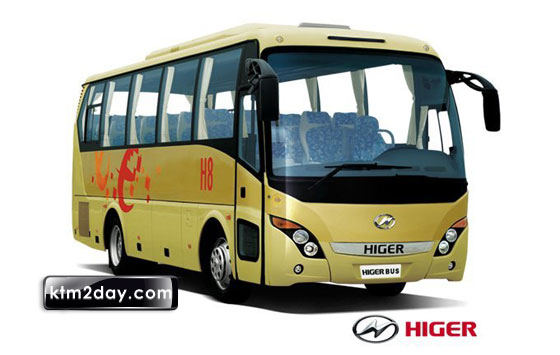 Nepal International Business Pvt. Ltd has brought the buses manufactured by Higer Company of China in the Nepali market focusing Chinese tourists.
Formally announcing the sale of buses of Higer Company of China amidst a function in the capital on Wednesday, Chinese Ambassador to Nepal, Wu Chuntai, that he expects this to promote tourism industry of Nepal.
Similarly, Ambassador Wu Chuntai also urged the Chinese entrepreneurs to invest in tourism sector here.
On the occasion, managing director of the authorised distributor of the buses of the Higer Company, Nepal International Business, Rajesh Kaji Shrestha, urged the Ambassador to support to increase the number of Chinese tourists in Nepal along with the operation of direct flight from Shanghai and Beijing to Nepal.
The newly introduced buses have the seat capacity of 29 to 35, said the company.
The company has also offered the warranty for 18 months while maintenance and the buses' spear parts can be easily available from the company.