Yamaha Ray Z scooter launched in Nepal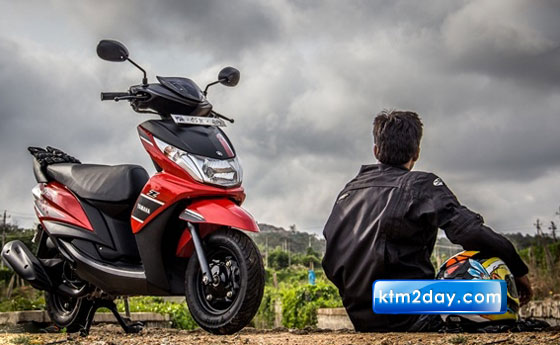 After the popularity of Yamaha Ray scooter, MAW Enterprises, the sole authorised distributor of Yamaha two-wheelers for Nepal, has introduced the Yamaha Ray Z scooter. The scooter was unveiled jointly by the Ray goodwill ambassador actor Namrata Shrestha and MAW Managing Director Vishnu Kumar Agrawal.
According to the company, the RAY Z is a model developed to target young male and female with a concept of "Aggressive Sporty Design".
"It keeps the same outstanding performance of the Ray model while giving it a sporty look and feel with a smoked-finish visor for a motorcycle-like image, aluminium rear wing-shaped tandem rider grab-bars, a new instrument panel with a carbon fibre patterned background, a carbon fibre patterned seat cover material and dynamic colouring and graphics," the company said.
The new Yamaha model features air-cooled 115cc four stroke engine which generates maximum power of 7 bhp at 7,500 rpm and maximum torque of 8.1nm at 5,500 rpm. It has got automatic transmission to give easier ride on city traffic. The Ray Z has a bore of 50mm and 57.8mm of stroke. The company said the scooter has a top speed of 85 kmph and provides a mileage of 53 km per litre.
MAW Enterprises has said the scooter is available in three colour options — black thunder, regal red and pristine white. The company has set an introductory price of Rs 162,900 for a limited time.