Etihad Airways doubles its flights to Kathmandu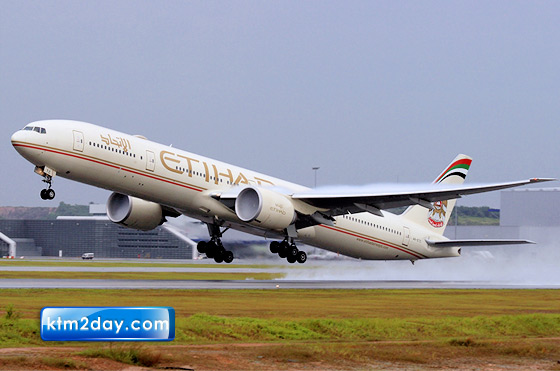 Etihad Airways is doubling its flights frequency from Abu Dhabi to Kathmandu from November. Issuing a press statement on Monday, the national airline of the United Arab Emirates (UAE) said it would operate flights 14 flights a week to Kathmandu from November 1.
"The additional flights driven by the demand from business and leisure travellers will strengthen the ties between Nepal and the UAE further," the statement added. According to the airline, the new services will be operated by A320 aircraft fitted with 16 Pearl business class seats and 120 economy class seats.
"The addition of the new flights will further strengthen commercial and cultural ties between Nepal and the UAE and will lead to continued strong growth in traffic flows between Kathmandu, Abu Dhabi and beyond to many key destinations across our global network," Kevin Knight, Etihad Airways´ chief strategy and planning officer, said in the statement. According to the statement, Etihad has flown more than 620,000 passengers since started flights to Kathmandu in 2007.