Five star hotels advance bookings at over 85 percent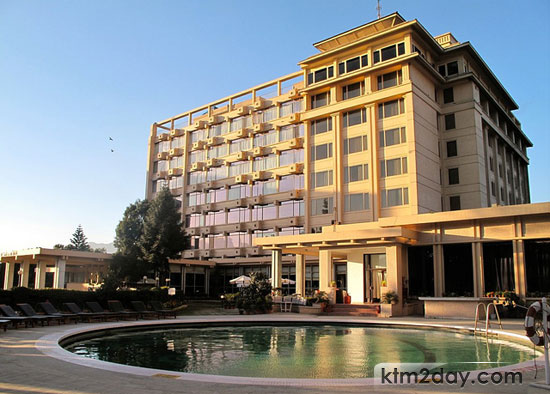 After recording low occupancies in the first half of September, advance reservations in five-star hotels have picked up, with most booked at over 85 percent for October and November-the prime tourist season in Nepal.
Five-star hotel executives said they are expecting full occupancy this tourist season given the current trend of bookings. According to them, improved movement from the European countries and swelling arrivals from China is expected to boost the occupancy of hotels-one of the major contributors to the country's foreign exchange earnings.
Kaushal Kumar Singh, sales and marketing director of the Hotel Everest, said advance reservations for October has crossed 90 percent, and November bookings are traditionally better than October.
"The second half of September has not been so good. But advance reservation trends have shown hotel rooms in the city will be sold out until November," Singh said.
"Chinese bookings are still to come, as they tend to book within a week."
According to him, the Everest hotel has received the most reservations from the Asian market, followed by the European segment.
The Sept-Nov period is the most popular for trekking in Nepal, accounting for 40 percent of the total tourists in Nepal. As the monsoon season comes to an end and skies are clear for mountain views, trails in the hills become horrendously busy with trekkers.
"Besides trekkers, we have greater numbers of international conferences and corporate movement this season," said Bharat Joshi, resident manager of the Hotel Yak and Yeti. Joshi said that advance bookings in the hotel have reserved 85 percent of the 240 rooms for October, and 82 percent for November.
"We expect that our room occupancy will cross 96 percent this season," said Joshi. Last year, the recession in the European market slightly affected the hotel business sector.
However, Joshi said that arrivals from the European market have improved this season. Drop-in Indian movement, which has become a worrying factor for travel trade entrepreneurs, is also likely to improve in response to the appreciation of the US dollar.
The market insiders say that due to the strong dollar, outbound travel has become expensive for Indian tourists and this factor could encourage them to take short trips to Nepal this year.
Another five-star property, the Hotel Shangri La has also reported healthy bookings this season. "We are likely to achieve 96 percent occupancy in both October and November," said Mohan Khanal, group sales and marketing manager of the Shangri La Hotel and Resort.
The hotel was close to 90 percent occupancy last year. Khanal said that British and Australian tourists were the hotel's major clients, and that there has been improved movement from the European market also this season.
"Besides, the Chinese have now become our major clients," said Khanal. Arrivals from China to Nepal jumped 24 percent to 38,767 in the first eight months of 2013. To cash in on the opportunity, most of the five-star properties have hiked their room tariff by almost 10-15 percent.
Hoteliers said that based on demand and supply, tariffs are normally revised upward. There are 10 five-star properties in Nepal (eight in Kathmandu and two in Pokhara). The government statistics show that the eight five-star hotels in Kathmandu produced 539,850 room nights last year, out of which 360,407 were sold.
Hotels record the highest occupancy in November, followed by October, March, April, May and June, with an average occupancy of above 60 percent in 2012. The highest room occupancy of 88.50 percent was recorded in November by the Kathmandu-based five star hotels. While the hotels reveled in their impressive performances during the peak tourist season, the off-season average occupancy rates stood at 55 percent last year.
On average, Kathmandu-based five-star properties registered 66.76 percent occupancy in 2012, up 0.65 percent year on year.