United Motors from USA launches 2 new motorcycles in Nepali market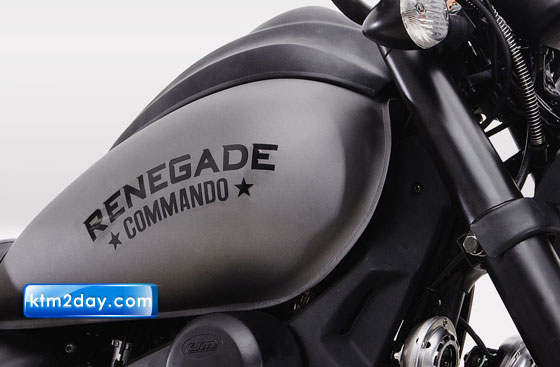 Import USA has bagged the dealership of United Motors (UM). After acquiring the dealership, the company has rolled out two models of UM motorcycles. According to the company, UM motorcycles are designed and engineered in the US and are currently being sold in 20 countries across the globe.
The brand, which witnessed a soft launch during NADA Auto Show 2013, had attracted the attention of visitors due to the impressive styling of the motorcycles from UM.
Import USA has stated that UM's main attributes consist of modern design, unique innovation in safety and comfort as well as reliability and quality. For starters, the company has introduced the Renegade Commando 230 cc, a modern-classic American cruiser, and the Xtreet 200 cc and 230 cc, Italian designed naked motorcycles.
The company has stated that it will soon be launching other two-wheeler models like scooters, sport bikes and dual purpose and cruiser motorcycles.
Renegade Commando, the cruiser bike from the company, boasts a 230 cc engine that can generate a peak power of 18 bhp. According to the company, the bike is best suited for long trips. The machine has a 17-l fuel tank. What makes it unique compared to other two-wheelers available in the market is that it has a different outlook and also has a USB port beneath its headlight which riders can use to charge their electrical devices.
Likewise, the Xtreet bike with a 200 cc engine gives a mileage of 38 kpl and the model with a 230 cc engine gives a mileage of 35 kpl. It has front and rear tubeless tyres and disc brakes on both the wheels. The bike has a fuel tank capacity of 16 l and is available in red and black colour options.
Import USA has opened a showroom at Naxal, Kathmandu and has appointed dealers in Pokhara, Butwal and Chitwan, among other towns.
The company has launched the Renegade Commando at an introductory price of Rs 284,900. Likewise, the Sport Model Xtreet 200 has been priced at Rs 237,900 and the Xtreet 230 model at Rs 279,900.