Qatar Airways honored with Business Traveler Asia-Pacific Awards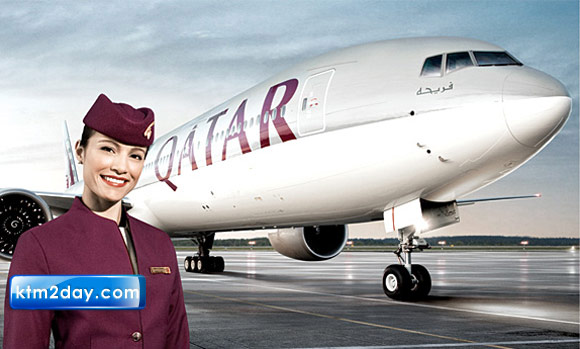 Qatar Airways has been recognised for the fourth consecutive year at the high-profile 22nd Annual Business Traveler Asia-Pacific Awards, held on September 27, 2013 at the Conrad Hotel, in Hong Kong.
The awards, which are given in 56 categories, are the highest honour given by Business Traveler readers to travel and hospitality service providers.
Readers of the publication, among the region's most frequent travelers, participated in the survey, conducted by Ipsos from April to June, 2013 to determine the winners.
"The award is a meaningful form of recognition from customers in this region and showed their continued confidence in Qatar Airways over the last decade," said Qatar Airways Chief Executive Officer Akbar Al Baker.
Qatar Airways operates 4 flights daily and 28 flights weekly from Kathmandu to Doha, and connects Nepal to over 130 destinations worldwide.
Qatar Airways has seen rapid growth in just 16 years of operations, currently flying a modern fleet of 129 aircraft to 130 key business and leisure destinations across Europe, Middle East, Africa, Asia Pacific and The Americas.
The airlines is also offering customers in Kathmandu special promotion of discounted fares on Economy Class and Premium cabin fares to wide variety of destinations for one month.
The special discounted fares, which started from September 14, 2013 and ends on October 14, 2013, offers customers the opportunity to travel to a variety of destinations across Europe, Middle East, Africa, Asia, and the Americas at very attractive fares.