CAN Infotech 2014 Highlights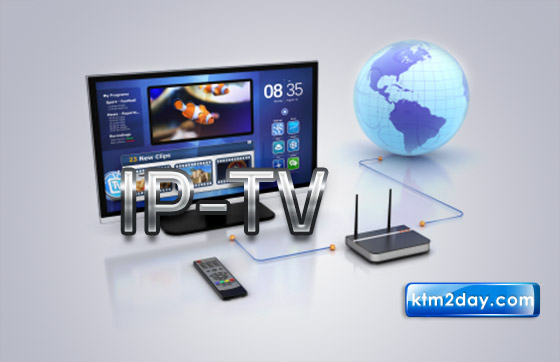 As in the previous years, CAN Info-Tech 2014 has been able to pull huge crowds this year too.
Visitors thronged the event right from the day one to experience the latest advancements in the Information and Communication Technology (ICT) sector under one roof. With the techno-savvy lot getting larger by the day, the event has become one of the largest of its kind.
Companies taking part in the event are showcasing smartphones, tablets, phablets, ultra-slim convertible laptops and batteries, besides different IT based services.
Mega Tech, the authorised distributor of Lenovo products, unveiled Lenovo Idea pad Yoga 11 S model at the expo being held at the Exhibition Hall, Bhrikutimandap. The laptop, which the company claims to be the world's first multi-mode
mini ultra-book that folds back 360 degree, features Intel Core i3 processor, 6-hour battery back-up, flexible control, 10-point multi-touch display among others.
The company is also displaying other touch-screen laptops and tablets. Suresh Lohani, managing director of Mega Tech, said they are offering a 5-7 percent discount during the fair.
Mercantile Exchange, the authorised distributor of Acer products, has unveiled a new convertible ultra book, the Acer Aspire R7.
Powered by the Intel Core i5 processor, the ultra book features a 15.6-inch full HD touch-screen supporting up to 10 fingers, 8 GB RAM, 1 TB ATA hard drive and 4-hour battery backup.
Raj Prajapti, sales manager at Mercantile Exchange, said the Acer Aspire R7 is being offered at an introductory price of Rs 140,000 during the expo. The company has also unveiled new products like the Acer Liquid S1 and Liquid Z3 under the smartphone category.
From the Samsung stable, the main attention grabber was the freshly-launched Samsung Galaxy S Duos 2. The device runs Android 4.1.2 jelly bean OS and is powered by a 1.2 GHz dual-core processor. Internet Marketing Services, authorised distributor of Samsung mobile devices in Nepal, has pieced the device at Rs 18,500.
This year's Info-Tech also saw the launch of a tablet from a home-grown brand. Neoteric Nepal launched three tablet models under its "Neo" brand — the Neo I 10, Neo I7 and Neo W7 — which start at Rs 7,900. The company said the tablet, which is manufactured in Taiwan, is developed for the domestic market.
The Neo I10 comes with a 10-inch touch-screen, 1 GB RAM, 1.2 GHz dual-core processor, 8 GB storage and a 5 MP camera. It supports both 3G and WiFi connectivity. The Neo I7 features a 7-inch touch screen, 512 MB RAM and 8 GB storage. It also supports both 3G and WiFi connectivity. As for the Neo W7, it a WiFi-only model with a 7-inch touch screen, 512 RAM and 8 GB storage.
Asian batteries introduced its domestically-developed tubular batteries. LD Sharma, chief executive officer of the company, said they have installed a fully automated plant with integrated production to ensure that the batteries are of high quality and affordable. The battery comes in variants ranging from 40 mpa to 200 mpa, which can be used for inverters, automobiles and solar power systems, among others. "Our tubular batteries provide steady power supply," he said.
Subisu Cable Net, a prominent internet service provider, unveiled its fibre-to-the-home (FTTH) service, which the company says offers the fastest internet service at affordable price to home users.
Monthly charges for the service start at Rs 900 per month for a 512 kbps unlimited internet, which a one-time installation charge has been fixed Rs 3,000.
The company also showed a demo of its upcoming IPTV (internet TV) service. The event houses 221 stalls of 119 companies, showcasing hardware sales and maintenance, power solutions, mobile and laptop accessories, internet service providers, telecommunications, ICT colleges and training institutes, software solutions, software solutions and payment solutions.