Tourist arrivals via air drop to 4.9% in December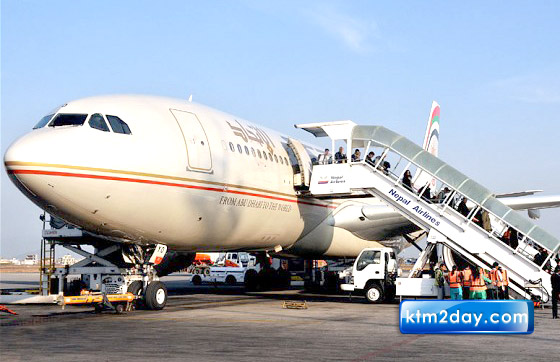 Tourist arrivals via air in the month of December dropped by 4.9 percent to 42,601 compared to the same period last year. According to Tribhuvan International Airport (TIA), Nepal received 2,173 less tourists in December 2013.
Besides the SAARC segment, arrivals from almost all market segments recorded negative growth. The SAARC market posted a meagre 1.6 percent growth, with Nepal receiving 13,521 tourists from the region. The increase in the number of tourists from the region was due to arrivals from Bangladesh (up 40.3 percent) and Sri Lanka (up 49.4 percent) compared to the same month of 2012. Arrivals from India and Pakistan dropped by 1.0 percent and 67.2 percent, respectively.
Rest of Asia also recorded a negative growth of 3.1 percent. Arrivals from Malaysia, Chinese Taipei and Thailand grew by 10 percent, 3.2 percent and 3.3 percent, respectively. But Chinese arrivals dropped by a significant 9.3 percent in December.
European segment also posted weaker arrival figures and registered an overall negative growth of 8.7 percent. Arrivals from Czech Republic dropped by 25 percent, Denmark (23.5 percent), France (8.7 percent), Germany (16.5 percent), the Netherlands (5.6 percent) and the UK (25.1 percent), according to the TIA statistics. However, arrivals from Belgium grew by 56 percent, Italy 2.6 percent, Norway 38.2 percent, Russia 15.4 percent, Spain 17.3 percent, Switzerland 0.4 percent, and Sweden 32.7 percent.
The Oceania and America market segments witnessed a negative growth of 16.3 percent and 6.1, respectively.
Nepal observed a sustained growth in international tourist arrivals since June 2009 but suffered a decline in the second half of 2013. Experts said the decrease in arrivals in November might be due to inconsistent airfares to and from Nepal.
Such a decline reflects the volatile nature of international tourist's movement which is easily affected by factors such as cost of traveling, travel season and many other internal and external issues, the board added.