Nepal evades FATF blacklisting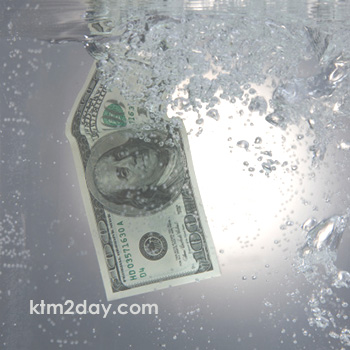 Finance Ministry said on Tuesday that Nepal has been able to save itself from being blacklisted by Financial Action Task Force (FATF), global anti-money laundering watchdog, for the next 4-5 years following the country fulfilled its all 15 commitments to FATF.
The commitments include five vital legislations which have been passed by parliament which were first introduced through ordinance in the absence of parliament. The ministry said the country is most likely to be removed from the monitoring list of FATF.
Among the laws Nepal passed through parliament are Anti-Money Laundering Act and Mutual Legal Assistance Act, Proceed of Crimes Act, Extradition Act Organised Crime Control Act.
A recent FAFT plenary in Paris had set the March 25 deadline for Nepal to convert the ordinances to Acts to come out of regular oversight of the anti-money laundering watchdog.
"We should not worry about being blacklisted for the next four years," said Finance Secretary Shanta Raj Subedi at a press meet on Tuesday. "Our focus has now been on proper implementation of the legislations, their necessary amendment, and addition of necessary new laws."
He said that the effective implementation of laws is important because of mutual evaluation to be conducted by FATF in 2017-18 which would not only assess Nepal's laws and institutional infrastructure but also implementation of laws and their effectiveness.
Nepal had to make high-level diplomatic efforts to avoid blacklisting two years ago.
If blacklisted, reliability of banking transactions are questioned internationally, affecting foreign direct investment and foreign aid.
An assessment by Asia Pacific Group on Money Laundering, an associate member of FATF, in 2005 had found significant deficiencies in Nepal's legislation and anti-money laundering infrastructure. Nepal did not fully compled any of the 49 standards set by FATF, raising doubts over Nepal's ability to control financing to criminal activities.
In 2010, Nepal made a high-level commitment to FATF regarding legislations and anti-money laundering institutional infrastructure which have been fulfilled now.
Besides the legislation, the goverment established the Department of Money Laundering Investigation to execute anti-money laundering laws.