Hisense store opens at Sherpa Mall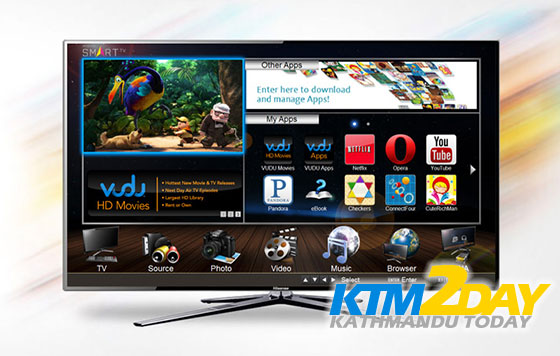 Navin Distributors, the sole authorized distributor of Hisense products in Nepal, has opened an exclusive showroom at Sherpa Mall, Durbar Marg. The store presently offers LED televisions, refrigerators, deep freezers and air conditioners from Hisense. It plans to launch vacuum cleaners and other products soon.
The company believes that customers residing in the area will benefit from the opening of the showroom, said Ashish Tibrewala, director of Navin Distributors. While the company has been selling a wide range of home appliances from Whirlpool Home Appliances, Hisense International, Kent Water Purifiers, Khaitan Electricals and Balterio Laminate Floorings, he said that the Sherpa Mall showroom would be an exclusive outlet for Hisense products.
According to Tibrewala, the company assembles LED televisions in the country which allows it to offer them lower prices in the domestic market. "We are providing a wide range of LED televisions with many features at affordable prices," he said.
A 19-inch Hisense LED television costs Rs 20,000. The company recently launched 65-inch smart LED televisions costing Rs 500,000 in the domestic market.
Tibrewala said that they would be launching promotional campaign soon for customers wanting to buy LED televisions to watch the upcoming FIFA World cup 2014.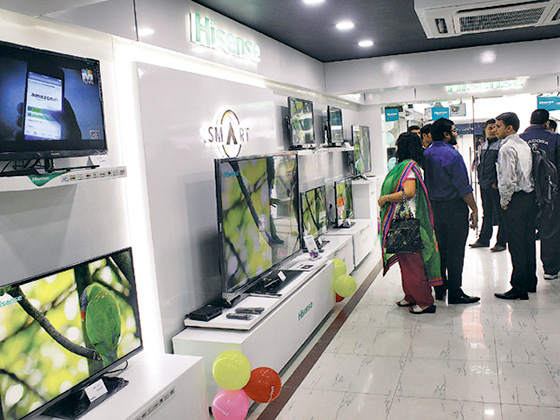 Similarly, refrigerators with single door, French door, bottom mount and top mount are available in 100 litre to 500 litre sizes from the showroom. Prices range from Rs 24,000 to Rs 71,000. "All the Hisense refrigerators are made of stainless steel, and they are built to high standards," he said.
Likewise, customers can get air conditioners in split and ceiling cassette models. Hisense air conditioners come in capacities of 0.75 tonne to 4 tonnes and cost between Rs 45,000 to Rs 200,000. The showroom offers deep freezers with capacities ranging from 100 litres to 500 litres. Their prices are range from Rs 24,590 to Rs 60,000. "Deep freezers are the best selling products in Nepal with a 30 percent market share," said Tibrewala.
The company obtained the authorised dealership for Hisense products in Nepal three years ago. "During these three years, the company has expanded its business all over the country and we have more than 200 dealers across Nepal," said Tibrewala. "As Hisense is the No 1 brand in China and No 4 in the world,
and has won many awards like the Most Consumer Satisfaction award in Australia, the products are becoming popular here too."