Experts urge government to focus on broadband service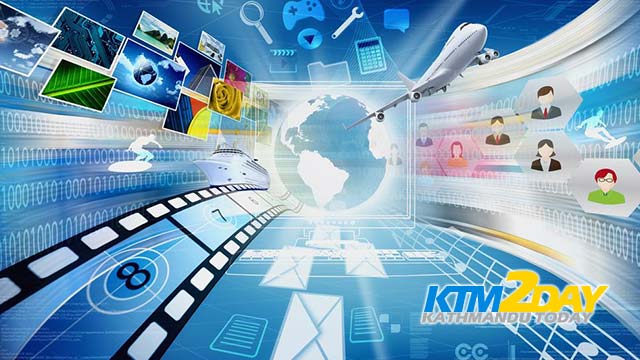 Experts have urged the government to expand infrastructure nationwide to make broadband service available.
The call has come at a time when the government is delaying bringing a policy to guide broadband development and build required infrastructures.
It has been more than five years since government drafted broadband policy and came up with a plan to use the Rural Telecommunications Development Fund (RTDF) to extend optical fibre connection to the district level.
However, it is yet to be implemented. Similarly, the much talked about infrastructure sharing plan has also remained confined to paper.
"There is a need for a broadband policy when we talk of increasing the use of broadband," said Manohar Bhattarai, an ICT expert, addressing a programme organised to mark the World Telecommunications and Information Society Day (WTISD), today.
Each year, the WTISD is marked on May 17 as the anniversary of the signing of the first International Telegraph Convention and the creation of the International Telecommunication Union (ITU).
This year, the day was observed with the theme 'Broadband for Sustainable Development'.
Basically, demand for mobile broadband is increasing globally because of the increasing popularity of smartphones and in local context, there is also a need for content and applications to promote the use of broadband connection and help sustainable development, according to Bhattarai. It has been nearly two decades since data service became available in the country.
But, so far, the term broadband has not been defined in the context of Nepal. An official at Nepal Telecommunications Authority (NTA) said that they would make some changes in the previous draft and bring the policy.
In Nepal, as per the draft policy, broadband, irrespective of the access technology used, is an always 'on internet' connection with minimum upload and download speeds of 128 Kbps and 256 Kbps, respectively.
Ananda Raj Khanal, officiating chief of NTA, said that the authority has more than Rs eight billion at the RTDF, which can be used to build broadband infrastructures like optical fibre, microwave towers and base transceiver stations.
"Such infrastructures can be shared to make broadband affordable," he added. Even though there is no official data, it is estimated that broadband (wire and wireless high speed data connection) penetration rate in the country has reached around 10 per cent.
Normally, 10 per cent increase in broadband penetration helps achieve 1.38 percentage point increase in gross domestic product (GDP).
The draft broadband policy had targeted to make broadband internet penetration 15 per cent by 2015.
The policy mission was to build and extend broadband infrastructure throughout Nepal to provide access to ICT and to eliminate poverty.
In the programme, representatives from telecom companies and Internet Service Providers urged government to make best use of RTDF in installing infrastructures for broadband service expansion.
Nesrin Serim, director-advisor to the chief technical officer of Ncell, underlined the need to make it possible with rules to share infrastructures among interested companies. She also said that there should be a separate provision based on which operators can provide broadband service in regional markets at cheaper price.