Konka launches 10 new led tv models in Nepali market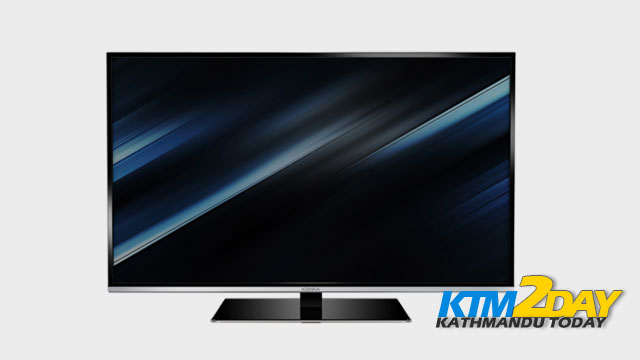 Saurav Photo International, the authorised distributor of Konka televisions in Nepal, has launched 10 new models from the Konka 611, 618 and 712 series in the domestic market.
The 611 and 618 series come in 19-inch, 24-inch, 32-inch, 39-inch, 42-inch and 48-inch sizes. Likewise, the company has launched the 42-inch Smart 3D television from the 712 series which is powered by Android 4.2 Jelly Bean operating system. It features inbuilt camera, Wi-Fi connectivity and Ethernet LAN port. The TV comes with integrated remote control, keyboard, mouse and microphone that give users various facilities like multi-touch, gesture recognition and voice control.
According to the company, the TV has dual-window mode which enables the user to enjoy chatting and web browsing while watching TV. Likewise, its large screen and internet function enable customers to share the enjoyment with family members living far away by high-definition internet video phone calls. It also supports USB 3.0 connectivity.
Similarly, the 618 series comes with second generation energy-saving technology which adjusts the backlight brightness depending on the environment. These televisions have a second-generation colour wheel technology to restore the true colours of nature in a better way. Other features of this television include Full HD 1080 P, back plug-in design and green mode, among others.
Likewise, the 611 series comes with LED backlight and features composite video output, audio output, headphone output, USB connectivity, sleep timer, auto power off and auto volume leveller, among others. These televisions also have second-generation energy saving technology and colour wheel technology.
Sanjeev Raj Joshi, general manager of Saurav Photo, said that they had launched a wide range of televisions targeting World Cup buyers. "During World Cup season, a large number of people throng television shops. They want to watch the matches on newer and bigger television sets, so Konka televisions will surely cater to the demand of World Cup buyers," he said.
Konka televisions are available at prices ranging from Rs 16,000 to Rs 95,000 in the domestic market. The company aims to sell 2,000 sets during this World Cup season. It has been running a promotional campaign under which customers of Konka televisions can win various gift items like television sets, trekking bags and footballs. Customers need to fill up a form shown on the company's website, and the winners will be announced through a lucky draw.
KONKA LED TVs Price in Nepal 2022
Konka 65 Inch 4K Ultra HD Smart LED TV (UDL65NR672LN) – NPR 119,999
Konka 50 Inch 4K Ultra HD Smart LED TV (UDL50MP667ANTS) – NPR 64,999
Konka 32 Inch Smart HD LED TV (KDL32MO662ANTS) – NPR 33,199
Konka 32 Inch HD LED TV (KE32MS316) – NPR 27,199
Konka 24 Inch HD LED TV (KE24MS306) – NPR 19,999