Department and Grocery Stores sprouting chains in Kathmandu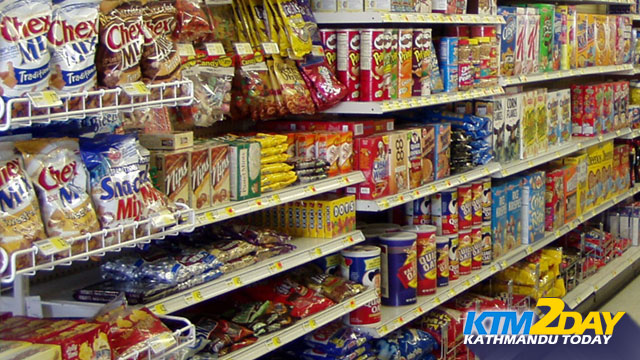 Big retail chains in the country are on an expansion drive prompted by swelling business. Shoppers are being increasingly drawn to department stores as they provide a convenient one-stop shopping solution with an inventory ranging from vegetables, rice, fast food and frozen meats to cosmetics, books and magazines, among others.
The Big Mart chain recently opened two outlets at Sukedhara and Pepsicola in Kathmandu. Another retail chain Stuti Mero Mart opened stores at Kapan and Pepsicola last month. Bhat-Bhateni, one of the largest department stores in the country, has recently opened an outlet in Pokhara and plans to add more this year.
Panu Poudel, head of operations at Bhat-Bhateni Supermarket, said that business had been growing rapidly of late. "In the past, middle income people used to hesitate to shop in department stores, but now the flow of customers has increased as they have realised that prices can actually be cheaper compared to regular grocery stores," he said. He added that customers feel comfortable shopping at department stores as they don't have to bargain.
Bhat-Bhateni intends to open four more outlets this year. It maintains stores in Tangal, Maharajgunj and Koteshwor in the Kathmandu valley and one in Pokhara. Spread over an area of 125,000 sq fit, the department store offers more than 100,000 varieties of products.
"People want to shop at a place where they can get all their needs ranging from tea to clothing under one roof," he said. "There has been a significant rise in business compared to a few years ago." The Bhat-Bhateni came into operation two decades ago.
Meanwhile, Big Mart is planning to add three outlets in the Kathmandu valley this year. It operates seven stores in the valley at Kamal Pokhari, Sanepa, Shantinagar, Lagankhel, Lazimpat, Pepsicola and Sukedhara.
Antim Ranjit, marketing and branding manager of Big Mart, said that an increased flow of customers had encouraged them to expand services in more areas. Big Mart completes five years of operations this month.
To mark its fifth anniversary, Big Mart has offered various promotional campaigns to its customers. The company also issues privilege cards to customers who purchase items worth more than Rs 500.
With the card, they will get a 2 percent discount. It also provides home delivery within a radius of 1 km from the store. Homnath Poudel, operations manager at Stuti Mero Mart, said that they had targeted opening outlets in every ward of the Kathmandu valley.
"Customers are becoming aware about the benefits of shopping at department stores, so this changing behaviour has encouraged us to expand our services," he said.
Currently, Stuti maintains five stores in the Kathmandu valley.