Samsung Galaxy S6 and S6 Edge Price In Nepal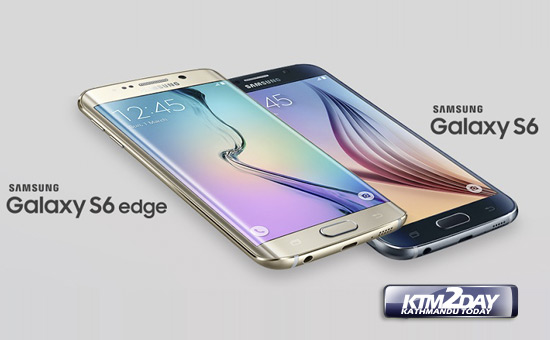 The new Galaxy S6 comes in two variants, the Galaxy S6 and the Galaxy S6 Edge, both sporting some of the best specs out there, such as an in-house 14nm Exynos SoC, 577 PPI displays, 3GB of low power RAM, and up to 128GB of storage.
The much-hyped Galaxy S6 Edge was announced alongside the Galaxy S6 at Mobile World Congress 2015.
Its dual curved edges, providing a more immersive viewing experience, make it one of the most unique phones on the market.
The Galaxy S6 Edge uses the feature to provide a quick way to stay in touch with select contacts, and to alert owners to important information.
It will be sold for a higher price than the standard S6, which otherwise has the same specifications.
The new Galaxy S6 has an ideal front camera that has a 5Mp sensor, and is capable of performing well in low-light conditions. The rear shooter has a 16 Mp sensor, features optical image stabilization, and the dedicated camera button now launches it in 0.7 seconds.
[mks_button size="medium" title="Price" style="rounded" " bg_color="#61d323″ txt_color="#FFFFFF" icon="fa-th-list" icon_type="fa"]
[mks_icon icon="fa-check" color="#1e73be" type="fa"]Samsung Galaxy S6 – NRs. 63,900
[mks_icon icon="fa-check" color="#1e73be" type="fa"]Samsung Galaxy S6 Edge – NRs. 74,900
Full Phone Specification of Samsung Galaxy S6 and Galaxy S6 Edge