iPhone 6S to launch mid-October in Nepali market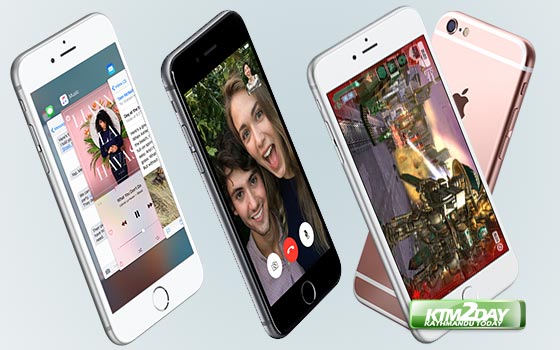 Apple's iPhone 6s and iPhone 6s Plus will arrive in the domestic market by mid-October, said Generation Next, the authorised distributor in Nepal.
"Generally, it takes around one month for products to arrive in South Asian markets after the unveiling, so we expect the phones to be launched here by mid-October," said Pawan Kumar Bhimsaria, managing director of the company.
Although Apple has announced that the latest models would cost the same as the iPhone 6 and iPhone 6 Plus, Bhimsaria said that prices in the domestic market would be determined by the exchange rate of the US dollar.
Last December, Generation Next acquired an Apple dealership with the launch of the iPhone 6 and 6 Plus. According to the company, it has sold 3,200 units of the two models in Nepal.
"At the time we ordered the iPhone 6 and 6 Plus, the exchange rate was Rs101 per $1. Now the US dollar has risen, so we have to wait for the pricing," said Bhimsaria.
The 16 GB iPhone 6 Plus has a price tag of Rs94,499 presently. Similarly, the 16 GB iPhone 6 costs Rs83,999.
"The company has discontinued production of the 128 GB model, but the entire colour and storage options that were recently launched in the US will be available in the domestic market too," said Bhimsaria.
According to the company, the iPad Pro will arrive between November and December.