Tata launches Ace Mega in Nepali market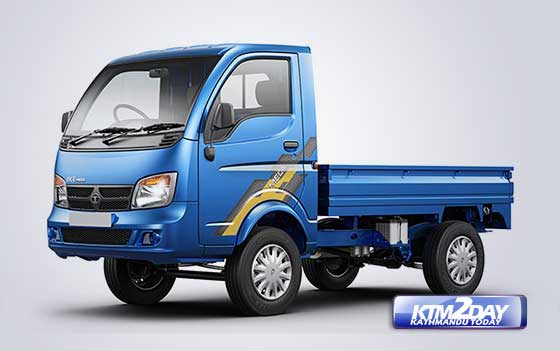 Sipradi Trading, the sole authorised distributor of Tata vehicles in Nepal, has launched Ace Mega under its SCV (small commercial vehicle) segment.
The special features of Ace Mega include attractive design, easy driving, payload capacity of one tonne, higher ground clearance, comfortable cabin design, low fuel consumption and low maintenance cost, among others, as per a press statement issued today.
Ace Mega features a fourth generation DICOR engine which offers mega power of 40 HP, a peak torque of 94 NM and a best-in-class top speed of 90 kmph. The five-speed gearbox with SMART calibration maximises fuel efficiency without compromising on vehicle performance. A gradeability of 30 per cent ensures that no terrain is difficult for the Ace Mega to navigate.
The reliability, speed and performance of the Ace Mega guarantees to take businesses to the next level.