Nepal Airlines – No disruption in domestic flights despite fuel crunch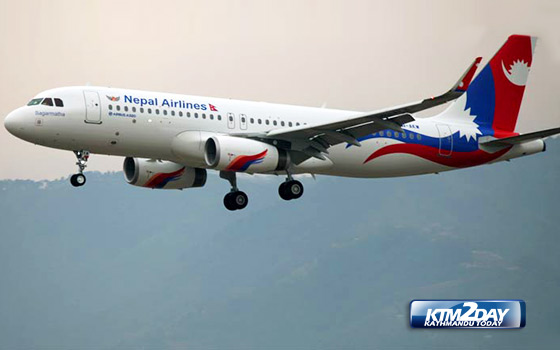 Nepal Airlines Corporation has said it would bring aviation fuel from Kolkata, India, and the operation of domestic flights would not see any problem.
Every day, the NAC is importing 40 tonnes of aviation fuel in two flights. All the fuel is being used for domestic flights.
NAC Spokesperson Ramhari Sharma said the domestic flights would not be fully disrupted for want of fuel, though few flights can be halted.
Since the unofficial Indian blockade on Nepal, the NAC has imported 700,000 litres of aviation fuel.
Earlier, Nepal Oil Corporation's office at the Tribhuvan International Airport had urged the domestic airlines to cut at least 50 percent of flights.
Chief at Branch Office, Pradip Yadav, on Friday evening, informed that a meeting held at the Ministry of Culture, Tourism and Civil Aviation decided to make three flights daily to import aviation fuel from Kolkata.
With this decision, the NAC is set to make three flights to import the fuel from tomorrow.