Ncell enhances data speed in Everest region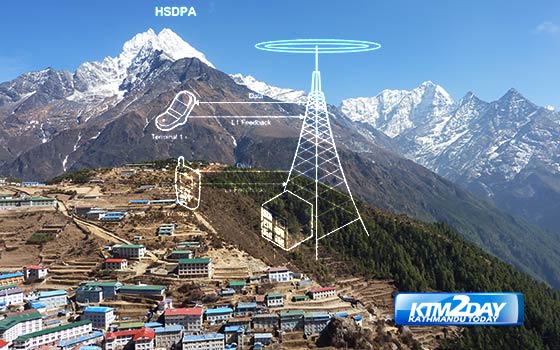 Ncell has enhanced its service quality and data speed in the Everest region.
Issuing a statement, the company said it has started providing services through microwave links. "With the swap, customers now can avail better voice service and data connection speed of up to 21Mbps in the region, where thousands of tourists from around the world visit every year for trekking and mountaineering expeditions," the statement added.
Ncell has been providing 3G services in the Everest region since 2010, catering to the customers communications need and express their excitement of visiting the top of the world through VSAT link with extended data speed of up to 3.6Mbps. Simultaneous to modernization of network in Kathmandu, the company has swapped VSAT with microwave link and also enhanced its network capacity in the region.
"Enhanced capacity and microwave links ensures seamless surfing experience to the locals as well as visitors in the region. Quality of voice service too has enhanced, making communications of locals and tourists visiting the region better and easy to remain in contact with friends and family while far away from home," Milan Sharma, corporate communications expert of Ncell, said in the statement.
Ncell has removed old VSAT and established 99-kilometer microwave links. "Also solar back up ensures world's highest 3G sites that Ncell proudly operates are clean and environment friendly," the statement added.
The announcement follows Ncell's new drive to provide top mobile data speed to the customers. As a part of this drive, Ncell in November 2015 modernized the network in the Kathmandu Valley, enabling customers there to enjoy data speed of up to 21Mbps.