CAN Info-Tech 2016 to be held from Jan 28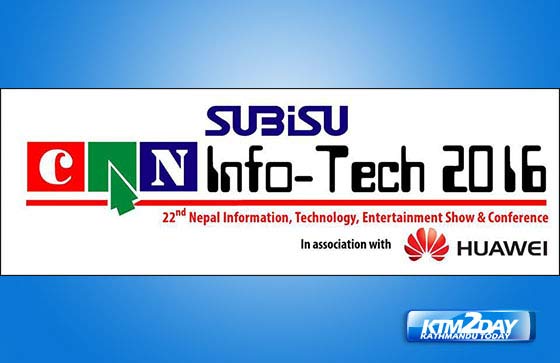 The 22nd edition of CAN Info-Tech 2016 is being organized at Bhrikuti Mandap Exhibition Hall in Kathmandu from January 28 to February 2.
The mega Information Communications Technology (ICT) event is being organized by Computer Association of Nepal (CAN) Federation with an objective to promote ICT sector and provide a common platform for all IT enthusiasts.
Speaking at a press conference in Kathmandu on Tuesday, Biswo Ram Balamai, general secretary of CAN Federation, said that the expo will feature a total of 175 stalls — 49 stalls inside the main hall, three branding pavilions outside, 104 stalls in the truss, 14 stalls in open area, and five food stalls. "All the stalls in the main hall have already been booked. Similarly, more than 90 percent of the stalls under the truss have been booked," added Balami.
Dealers of computer hardware and software products, computer maintenance firms, power solution providers, mobile and accessories dealers, computer distributors, Internet service providers, telecommunication operators, ICT colleges and training institutes, software solution and payment solution providers, and bank and financial institutions, among others, are participating in the expo.
CAN Federation is introducing live video streaming of the event for the first time in the event history. Binod Dhakal, president of CAN Federation, said that people can enjoy live video stream of the Info-Tech by visiting www.can.org.np and www.caninfotech.org.np.
The federation has fixed entry fee at Rs 100 for general visitors and Rs 50 for students. However, CAN will not issue student entry tickets on last day of the event which has been declared as business day.
An estimated 400,000 people are expected to visit the event, according to CAN Federation.
Meanwhile, CAN Federation is also organizing a two-day ICT Conference on "Cyber Security: Challenges and Solutions for Developing Economies" on the sidelines of the Info-Tech.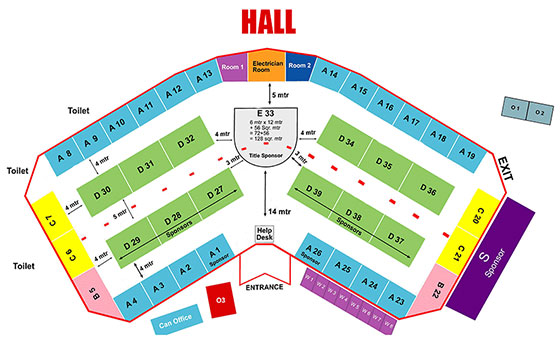 CAN Info-Tech 2016 Sponsors Detail
| S.N. | Company Name | Sponsor Category | Stall No. |  Display Products |
| --- | --- | --- | --- | --- |
| 1 | SUBISU CABLENET PVT. LTD. | Title Sponsor | E33 | Cable Internet, analog & Digital TV services |
| 2 | OLA Electronics Pvt. Ltd. | Associate Sponsor | D27,D28 | Mobile Handset |
| 3 | Vianet Communications Pvt. Ltd. | Platinum Sponsor | D39 | ISP |
| 4 | NEPAL TELECOM | Diamond Sponsor | O3 | Communication |
| 5 | Tele Talk Pvt. Ltd. | Gold Sponsor | A23 | Colors Mobile |
| 6 | Falcon International | Silver Sponsor | A1 | Netis Routers |
| 7 | S-Power BPE Pvt. Ltd. | Silver Sponsor | A26,W4,W5,W6 | UPS & Inverter |
| 8 | Star Office International | Silver Sponsor | A25 | UPS & Inverter |