Kathmandu to boast one more fire brigade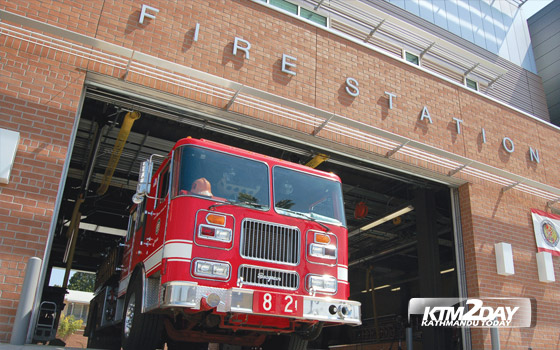 In a bid to help protect physical and human losses caused by fire, a fire station would soon be built in Chabahil of Kathmandu.
Juddha Fire Brigade Chief Kishor Kumar Bhattarai said that a fire brigade in Italy has already been sent to Kathmandu to carry out the mapping to construct a two-storey building.
The project costs Rs 20 million to be funded by Italian city of Bolzano.
Currently there are three fire stations in the Valley, each in Kathmandu, Lalitpur and Bhaktapur.
Meanwhile, it has been informed that preparations were underway to build another fire station in Dharmapath in the Capital at the cost of around Rs 100 million to be funded by the United States of America.