NEA to import 80 MW electricity from India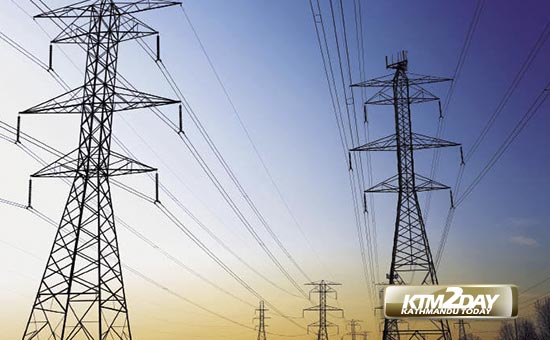 State-owned Nepal Electricity Authority (NEA) today signed an agreement with NTPC Vidyut Vyapar Nigam (NVVN), a wholly owned subsidiary of India's state-owned NTPC, for purchase of up to 80 megawatts of electricity.
The deal was signed by NEA Managing Director Mukesh Raj Kafle and NVVN General Manager AK Maggu here amidst the presence of Energy Secretary Suman Prasad Sharma.
The power purchase deal signed today will expire at the end of June. On Sunday, a three-member NVVN delegation led by Maggu had arrived in Nepal to discuss NEA's recent proposal to purchase electricity from India. During the meeting held yesterday, NVVN had agreed to supply electricity, round the clock, at INR 3.44 (Rs 5.504) per unit.
However, both the parties could not seal the pact yesterday as some of the outstanding issues could not be settled.
"We held talks this morning as well and sorted out all the differences, after which the agreement was signed," a senior NEA official said.
With this deal, NEA is all set to import additional quantum of electricity beginning any one of the days in between February 16 to 18. "Although the exact date for power import has not been fixed, we intend to get the supply from February 17 when tests on newly built Dhalkebar-Muzaffarpur transmission line will be complete," the NEA official said.
The 140-km Dhalkebar-Muzaffarpur transmission line, which extends from Dhalkebar in Nepal to Muzaffarpur in India, is the biggest cross-border transmission line project. Around 40 km of the transmission corridor lies in Nepal, and the remaining in India. India had completed construction of the project on its side in January-end. Since then, it has also conducted tests on the line.
Nepal, on the other hand, just finished installing cable to transmission towers but is yet to conduct tests.
"We are planning to carry out tests beginning Wednesday," another NEA official said.
The biggest cross-border transmission line project can handle capacity of up to 400kV. But the line is not being charged at full capacity at present because of infrastructural constraints on both sides of the border. Infrastructure on the Indian side, for instance, can only handle load of up to 220kV, while infrastructure on the Nepali side can resist capacity of up to 132kV.
NEA is expected to upgrade the capacity of the line to 220kV in the next five to six months. After this, Nepal can import additional 200MW of electricity from India.
Ultimately, the line will be charged at full capacity of 400kV. After this, Nepal can import 600MW of electricity from India. The line is expected to be charged at full capacity by September 2017.