Sajha Yatayat to add 30 big buses on Kathmandu roads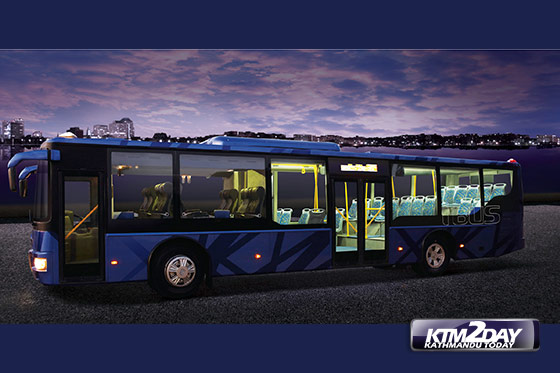 Sajha Yatayat is adding 30 big city buses on its current services in the Kathmandu Valley soon.
The company on Thursday signed an agreement with India's Ashok Leyland Limited to this end.
A bus would have more than 40 seats, the Indian company said in a statement today.
The company has claimed that its buses are environment friendly as well as compatible for comfort riding for differently abled people.
IME Group would supply service and spare parts to all Ashok Leyland customers in Nepal.
Likewise, LT Enterprises, a trading subsidiary of IME Group, is the sole authorised distributor of Ashok Leyland brand of commercial vehicles for Nepal.
"With a capacity of more than 100 passengers at a time (including those who will stand on the aisle), these buses will help reduce passengers' problems due to heavy traffic during office hours," LT Chief Executive Officer Kapil Shiwakoti said in the statement.