Reebok factory outlet opens at the United World Trade Centre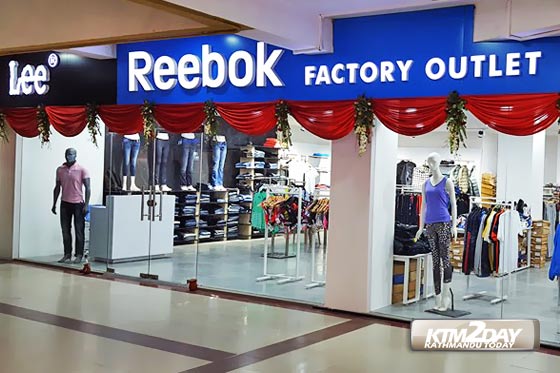 Sports Plaza, distributor of Lee jeans and Reebok for Nepal, has opened a factory outlet at the United World Trade Centre in Tripureshwor which offers a range of casual and sports clothing at discounts starting from 40 percent.
"Renowned international brands have such outlets all over the world, and we have become the first store to open a factory outlet in Nepal featuring high quality branded products," said Dilip KC, general manager of the company.
"The outlet offers an affordable range products from Lee, an American denim jeans brand and Reebok. Our target customers are lower-middle income people who are brand conscious but do not want to pay steep prices."
According to KC, customers can buy products at prices that match the production cost. "Products that retire from display at exclusive retail stores are later displayed at the factory outlet at low prices," said KC. "Customer response has been good as we offer products at an easily accessible location and at lower prices."
The store features jeans from renowned brand Lee and sportswear from Reebok. Customers can find casual and fashion wear jeans at prices ranging from Rs4,499 to Rs9,399.
Spread over an area of 1,650 square feet, the store is the largest outlet featuring Reebok products in Nepal. Customers can find designer apparels for men, women and kids. In the ladies segment, products like T-shirts, shirts, sleeveless and sports bras are put on display.
The store has products like shoes, windcheaters, jackets, trousers, jackets and others. The starting price of shoes is around Rs4,499. Customers can choose from a wide range of clothing at discounts of 40 to 60 percent.
The products of Reebok, a brand from the UK, are shipped from Dubai while the jeans come from Bangalore.
According to store representatives, footfall is satisfactory and the store is experiencing a good growth because it offers cut-price premium range products.