Ncell lowers call rate to India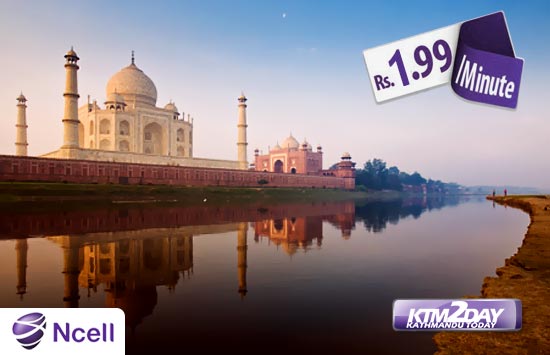 All Ncell customers can now make calls to India at more affordable rate.
A leading mobile service provider of the country, Ncell has launched a new scheme 'India Calling', which has lowered call rate to India by 33 per cent to Rs 1.99 per minute (excluding taxes), down from Rs 2.99.
The scheme is coming into effect from July 6 for three months, as per a media release.
All post-paid and pre-paid customers of Ncell can participate in the scheme and enjoy calling in any Indian number at flat rate of Rs 1.99 per minute.
In order to enjoy the benefits, the customers need to activate the service by dialing *17107#.
They can also activate the service by typing A and sending SMS to 17107.
Customers can also know more about the scheme and activate it by dialling IVR number 17107 for free and following the instruction.
If customers do not want to continue with the scheme after activation, they can deactivate the scheme by typing R and sending SMS to 17107.