NTA preparing cyber security strategy with ITU's support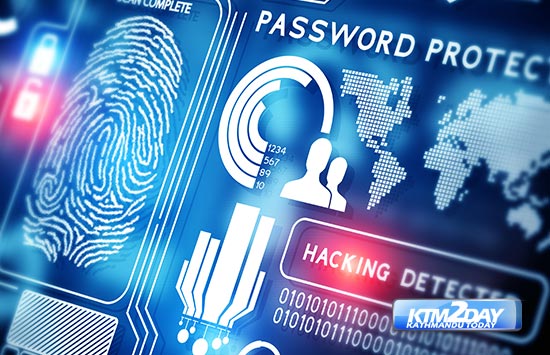 Nepal Telecommunication Authority is preparing to formulate cyber security strategy. With the increase in use of mobile, computer and internet in daily activities, security challenges have also increased in recent days. To cope with the cyber security challenges, NTA has decided to prepare a strategy with the support of International Telecommunication Union (ITU).
In order to formulate the strategy, a team from ITU has already arrived in Nepal. According to Digambar Jha, Chairman of NTA, the present time is the best time for formulating the strategy. In a program 'Cyber Security Strategy and Child Online Protection' jointly organised by NTA and ITU, Chairman Jha informed that the NTA will immediately start functioning in order to implement the strategy right after the formulation. "Along with the increase in use of internet, cyber crime has also increased which is a big challenge. For that matter, we expect support from ITU in formulating required strategies and regulations," he said.
According to the latest statistics of NTA, presently 48.39 percent of Nepali has reach of the internet. "The current real internet users of 12-15 percent will reach 40-50 percent in next two years," he added. Jha predicted of significant increase in internet users as NTA has already started laying optical fibre using the fund of Rural Telecommunication Development Trust.
Meanwhile, the government has also prepared broadband policy and information and communication technology (ICT) policy. Jha opines that the policy will clarify target and strategy of ICT sector.
In the program, Senior Consultant of Asia-Pacific Region, ITU, Sameer Sharma said "The work done towards cyber security in Nepal is improving. This is the best time to implement cyber security strategy." "Children are in huge cyber risk with their increasing accessibility to the internet. The government should commit to implement the policy formulated to get cyber security," he added. He requested to be attentive towards children misusing the internet. According to Sharma, cyber insecurity prevails in developed nation as well, thus, the information technology- users, themselves, should be smart and cautious using internet. He also stated that cyber security strategy is necessary as policy breakers are forefront than policy makers.