Hotel Temple Inn starts operation in Gaushala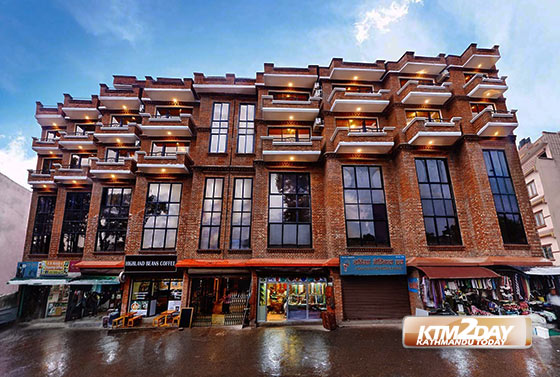 A new hotel, Hotel Temple Inn Pvt Ltd has come into operation in Gaushala, Kathmandu.  According to the hotel operator, the main objective of the hotel is to promote and develop the tourism sector in Nepal. The hotel has specially targeted the Indian pilgrimages as its main customers.
Issuing a press statement, it has been informed that the hotel that has been constructed in Nepali artistic style has aimed of providing qualitative services to its customers for the promotion of the tourism sector.
The hotel having 44 rooms also has a restaurant, coffee shop, gift shop, travel desk for domestic and foreign tourist facilities and business center.
According to the hotel, it will be launching boutique spa, seminar hall and vegetarian restaurant in coming days.