UTL acquires unified license to race against NTC & Ncell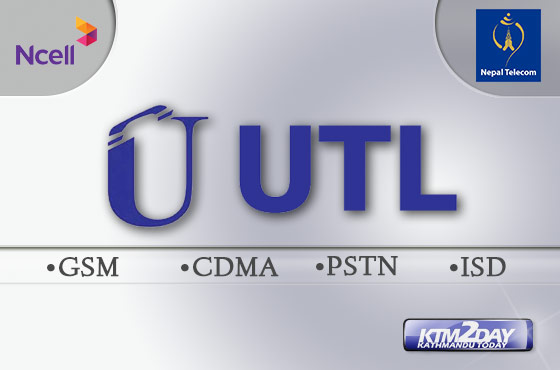 The telecommunication service provider United Telecom Limited (UTL) has acquired unified license for basic telephony service after paying the fourth installment of pending royalty on September 5.
UTL has obtained the basic telephony service license after three and half years back since the government's tactical decision. Earlier Nepal Telecommunications Authority (NTA) had decided to provide basic telephony service licenses to the UTL and Smart Telecom on April 11 in 2013. However, the Authority decided not to provide the license until the telecom service provider pay the pending royalty installment.
Prior to this, the licensing process had halted many times as the company delayed the submission of 'role-out plan'. Moreover, disapproval of 'Plan' from NTA and overdue charges also prevented the license many times.
Nevertheless, UTL has become second service provider to obtain basic telephony service. Now the company can operate all the telecommunications related services including GSM mobile. Previously, Smart Telecom had only obtained the basic telephony license.
"UTL has paid the entire overdue amount to the Authority," informed Jhalak Thapa Magar, Assistant Director of NTA. UTL has paid Rs 204.1 million as forth installments of pending royalties on September 2.
According to NTA, UTL has already paid all the charges related to the license. UTL paid Rs 357.5 million to the Authority in April/May 2015. The license is issued for 10 years and needed to pay renewal charges every year in installments.