Samsung Digital Plaza Store in Durbar Marg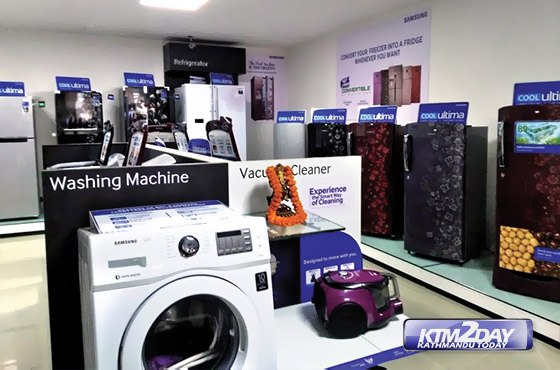 Samsung Electronics has opened its flagship store, Samsung Digital Plaza, at Durbar Marg.
Hyun Chil Hong, President and CEO of Samsung Electronics SouthWest Asia, Yubeom Won, Vice President of Samsung India Electronics, Shekhar Golchha, managing director of Him Electronics and Seema Golchha, managing director of Samsung Plazas, jointly inaugurated the new store, according to a press statement issued on Tuesday.
"The store will showcase latest Samsung products," the statement said, adding that Samsung was offering cashback scheme of up to 20 percent till November 15.