Ncell bags 'Telecom Company of the Year' award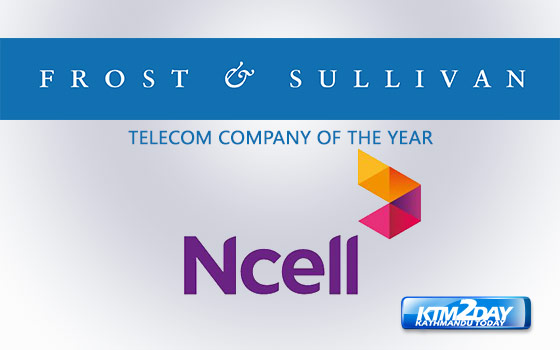 Ncell has been crowned with 'Telecom Company of the Year' award at 2016 Nepal Best Practices Awards on Wednesday.
International growth partnership company, Frost & Sullivan during 2016 Nepal Best Practices Awards, which honoured best-in-class firms within a multitude of industries in country, conferred Ncell with award, as per a press statement issued on Thursday.
Upendra Mahato, founding president of International Coordination Council of Non-Resident Nepali Association, handed over award to Ncell Managing Director Simon Perkins. The 2016 Nepal Best Practices Awards had followed stringent evaluation, based on varieties of actual market performance indicators — growth, innovation and contribution the firms made in Nepali economy to decide the winners. Perkins said Ncell is determined to continue delivering exceptional and sustainable service.
This is the third award that Ncell has received in 2016. In February, it had received Global Mobile Awards by GSMA for 'Mobile in Emergency and Humanitarian Situations' and in October was recognised by Frost & Sullivan as '2016 Nepal Mobile Service Provider for the Year' in Singapore.