Coolpad Smartphones launched in Nepal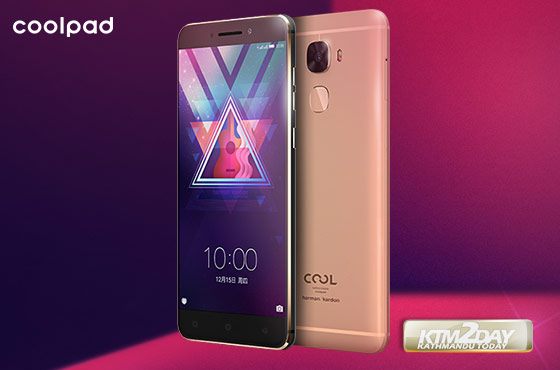 The world's 7th largest smartphone OEM Coolpad has been officially launched in Nepal.
Jaima Intercontinental Pvt. Ltd. has been assigned the authorised distributor of Coolpad smartphones in Nepal.
At a launch program held on February 13, Du Jinbiao, CEO of Coolpad Global Sales and Service and Hari Bahadur Shrestha, Chairman of Jaima Intercontinental Pvt. Ltd, jointly unveiled Coolpad's lineup of smartphones for Nepal.
With the brand's introduction in the local market, customers can buy Cool 1 with dual rear camera, the first of its kind in Nepal.
Equipped with the latest fingerprint-based security system and 13/13 MP cameras, Cool 1 will be a success in the Nepali market, the company believes.
The company hopes that the sophisticated sensors of Cool 1 will be popular with photography enthusiasts.
Similarly, Coolpad also launched it other smartphones during the event.
The Mega 3S, Note 3 and Mega 2.5D will complete Coolpad's lineup for Nepal, the price of which has been set at Rs 17,499, Rs 20,999 and Rs 16,499 respectively.
Coolpad has been active in the telecommunication sector since 1933.
Coolpad Smartphones Price in Nepal:
CoolPad Cool1 : NRs.30,999
CoolPad Note 3S : NRs. 20,999
CoolPad Mega 3 : NRs. 17,500
CoolPad Mega 2.5D : NRs. 16,500