HATIL furnitures showroom opens in Nepal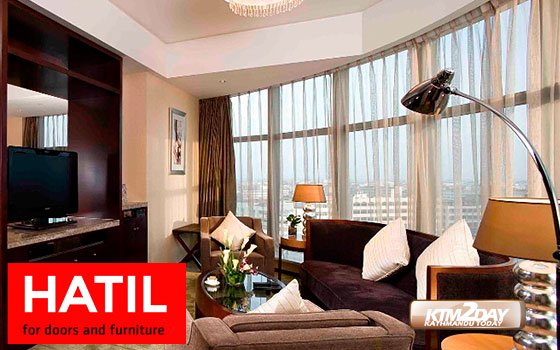 Bangladeshi furniture brand 'HATIL' has entered the Nepali market. Issuing a statement on Sunday, Akhil Trading Concern — the authorized distributor of HATIL in Nepal — said that HATIL is famous for its modern design and its artistic furniture.
Akhil Trading Concern has opened HATIL showroom at United World Trade Centre in Kathmandu.
Inaugurating the showroom, Minister for Supply Deepak Bohara, said that the growing preference of Nepalis for quality furniture products will help HATIL to be an established brand in Nepal very soon.
Akhil Trading Concern is offering special discount for a week to celebrate the inauguration of the new brand, according to the statement.