Ncell launches free music streaming app Yonder Music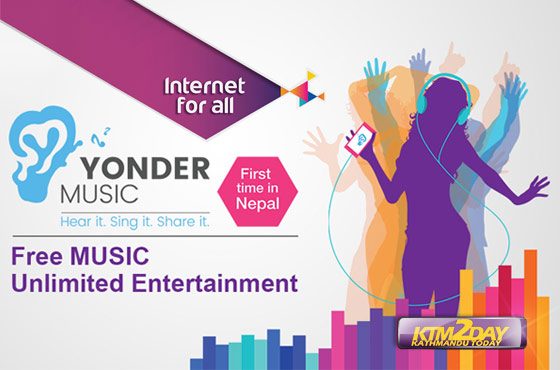 Ncell, the leading GSM mobile service provider of the country, has launched the new music streaming app free for all music lovers. Ncell has collaborated with Yonder Music Inc., USA to bring this wonderful music app amongst Nepali music listeners.
Yonder music app contains one of the largest music library of popular Nepali music from all genres.The library contains more than 20 millions songs from around the world.
The "Yonder Music – Nepal" app is free to download and available at Google Play Store and Apple's App Store. The layout of the app is clean and doesn't feature any distracting advertisements to the users.
Yonder music app also allows listeners to download their favorite music and store on their smartphone. The downloaded music can then be played in-app when in offline mode.
Currently, the app can be downloaded by users from any mobile networks but will be later limited to Ncell subscribers only- after a month.
Users have to register before using this app. The app uses wifi or mobile data to stream online music.
Under this new collaboration, Ncell's Yonder App will also pay royalty to music composers and singers.
Download Link: