Nikita Chandak crowned Miss Nepal 2017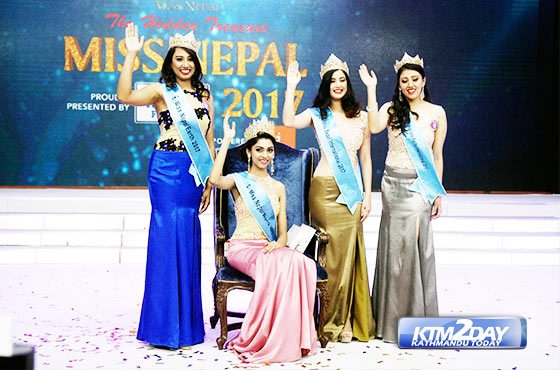 Nikita Chandak has won the title of Miss Nepal-2017 as she conquers other 18 contestants at the beauty pageant grand finale held in Kathmandu this evening.
The beauty contest was organised by the Hidden Treasure at the Durbarmarg-based hotel de l'Annapurna on Friday.
Rojina Shrestha has won the title of Miss Earth Nepal and Niti Shah has bagged the title of Miss International Nepal.
A total of 19 ladies accross the nation were selected for the final race in the competition.