OnePlus 5 Launched in Nepal – Price,Specs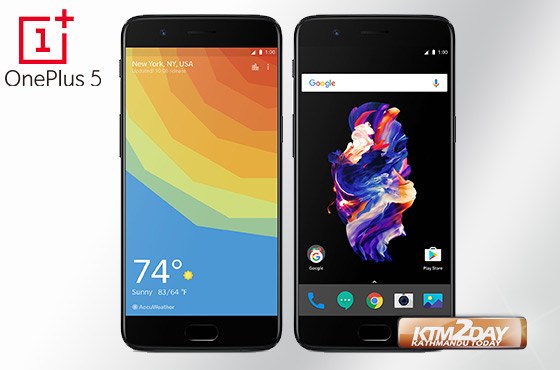 After months of leaks and teases, OnePlus has finally revealed all of the details of its latest handset, the Oneplus 5.
The handset was prefaced by saying that it was 1281 days in the making and the firm's co-founder Carl Pei quickly cut to the chase by showing off the handset's specifications, which can be seen here below.
The OnePlus 5 offers:
5.5-inch 1080p AMOLED display
Qualcomm Snapdragon 835 processor
6GB / 8GB
20MP + 16MP camera (f/2.6 and f/1.7)
64GB / 128GB UFS 2.1 memory
3,300 mAh battery with Dash Charge
Bluetooth 5.0, NFC, USB Type-C
According to the company, it focused on six new areas in order to create the best possible handset. The firm worked on 100 different iterations of the device creating something that offers a stunning look and is still extremely thin coming it at 7.25mm.
While the look of the handset is certainly important, there is also the matter of incorporating a dual lens camera, while still making it look good. By working with Sony, it was able to include a 20MP sensor, along with a custom made IMX 398 16MP sensor. The dual lens allows for a wide variety of shots to be taken, like better portrait shots with enhanced depth and bokeh.
Although there has been a trend of removing headphone jacks to get things more compact, OnePlus did not cave on this decision. The phone will also feature a USB Type-C port with Dash Charge capabilities. Dash Charge has one of the fastest charging times, offering a day of battery life in only a half an hour of charge. This increased speed can even be maintained while the handset is in use.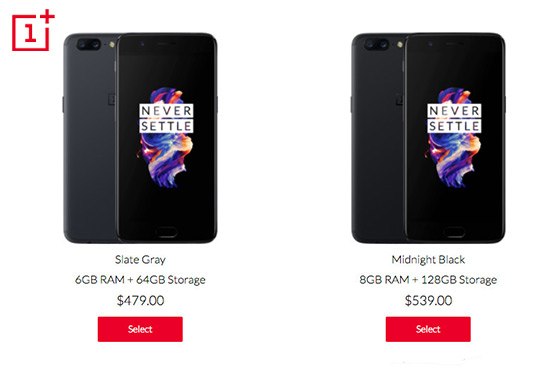 Like its recent handsets, the OnePlus 5 will be running OxygenOS. With a new phone comes new enhancements to the software. The newly updated OxygenOS will offer an ambient sensor that can calibrate the display color temperature to offer the best experience possible. You can also use this to make the experience better when reading an e-book for example. The software will now also be able to take scrolling screenshots just by swiping three fingers across the screen and offers a number of redesigns to the OS. In the past, OnePlus has relied heavily on improving its products using customer feedback and is committed to doing the same with its OnePlus 5.
While the device will eventually make its way to a global market, for now it will be available to those in the United States and Europe. You can now pick up the OnePlus 5 in two colors: Midnight Black and Slate Gray, with a price starting at $479 in the United States and €499 in the EU.
One Plus 5 Price in Nepal
6GB RAM+ 64 GB storage : NRs.52,500
8GB RAM + 128 GB storage : NRs.51,400