Hyundai Xcent new model launched in Nepal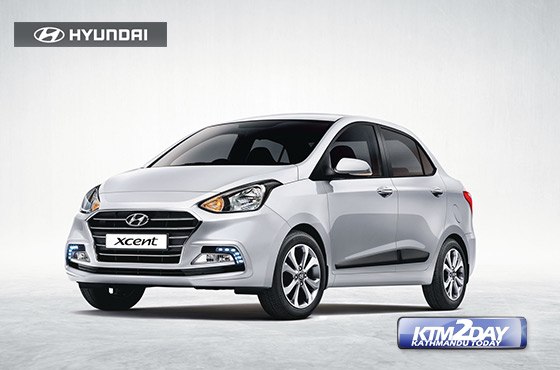 Laxmi InterContinental Pvt. Ltd. the authorized distributor of the widely popular Hyundai vehicles, has unveiled the new Hyundai Xcent sedan car in Nepal, at the NADA Auto Show being held at Bhrikutimandap.
According to the company, the new model of the car symbolizes the stylish family sedan for young and modern Nepali market.
Speaking at the unveiling program, Rupesh Sharma Bhatta, DGM Sales and Marketing of Laxmi Intercontinental Pvt. Ltd. stated that sedan cars are popular in the Nepali market and believe that to provide the market with a stylish, luxurious and comfortable sedan is the right move for Hyundai to set a remarkable benchmark in the Nepali Automobile industry.
The New Hyundai Xcent will be available in two petrol variants, Xcent (S) priced at Rs 3,096,000 and Xcent (SX) priced at Rs 3,356,000.