Yeti Airlines adds ATR 72-500 to its fleet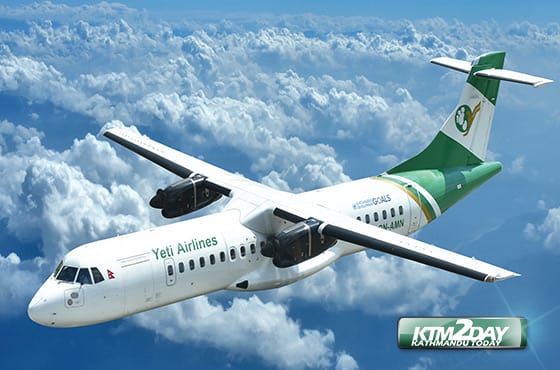 Yeti Airlines has added a new twin-engine ATR to its fleet.
The airlines company informed that the new plane will conduct flights to Biratnagar and Nepalgunj.
The ATR 72-500 is a turboprop aircraft built by the French-Italian consortium ATR.
The company said in as statement that the plane has already arrived at Tribhuvan International Airport.
The aircraft is powered by powerful engine and propeller while the special features of the plane include less consumption of fuel and production of relatively low sound, according to the company.