Himstar launches new models of Rice Cookers in nepali market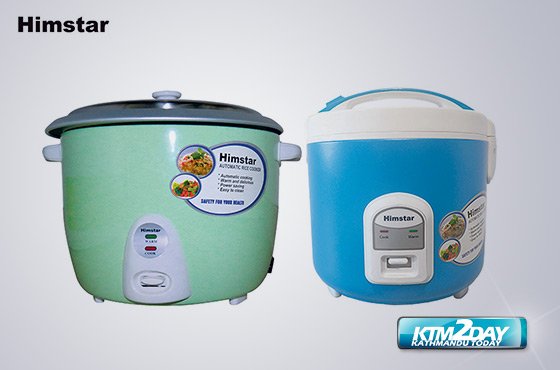 Himstar Electronics has launched seven new models of rice cooker in the Nepali market.
Issuing a statement on Sunday, Himstar said that the new models come in various volumes, starting from one liter to 2.8 liter.
According to the statement, the 2.2-liter cooker also has a steaming facility and tough glass.
The new rice cooker models are priced between Rs 1,770 to Rs 3,000, the company added in the statement.