Qatar Airways starts new flights to Saint Petersburg from Doha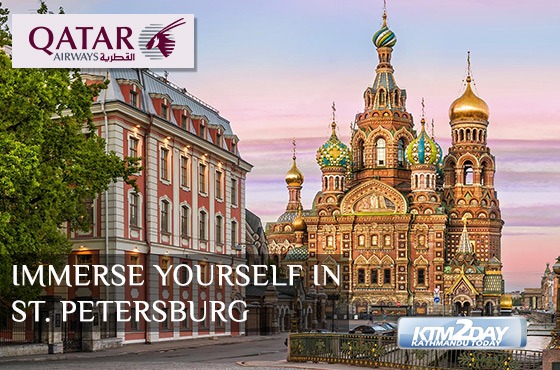 Qatar Airways has announced its new flights to Saint Petersburg from Doha. Organizing an event at the Russian Culture Center in Kathmandu, the airways announced that its first flight in the sector will take off on December 19.
According to a statement issued on Monday, the airways will fly Boeing 777 aircraft to Saint Petersburg.
Speaking at the event, Russian Ambassador to Nepal Andrey Sergeyevich Budnik said that the upcoming FIFA World Cup will boost movement between Nepal and Russia, the statement added.
"Economic growth in Nepal is opening up new arenas for tourism and trade relations. Many Russians are interested to invest in Nepal," the ambassador said, according to the statement.