Eicher brand Tyre factory built in Morang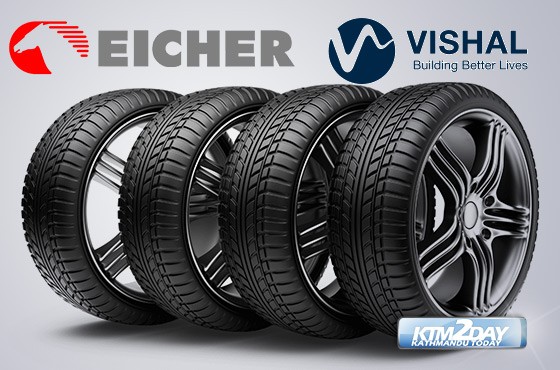 Vishal Group (VG) in partnership with Eicher Group has built a tyre manufacturing plant in Katahari of Morang.
The factory established with an investment of Rs 500 million is said to begin production from first week of January.
"The plant has been established with an objective to cut back on tyre imports," Anuj Agrawal, Director of VG said, "The raw materials for production will be imported from India."
According to Binit Singhaniya, employee at the plant, the factory spread in an area of 3 Bighas would produce four line of tyres- tractor, motorcycle, scooter and e-rickshaw.
The industry has set a target to manufacture 200,000 tyres in the initial year and gradually hike the production to 2 million tyres annually. Tyres of Delta brand would be marketed in the first phase.