Power Purchase Agreement renewed between Nepal and India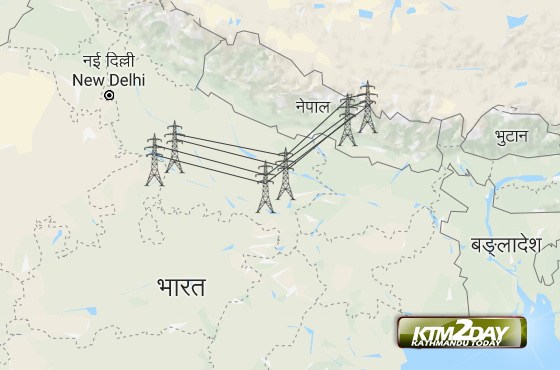 The Nepal Electricity Authority (NEA) and Vidhyut Vyapar Nigam (NVVN) Limited of India signed a renewal agreement of power purchase up to 29 March 2018.
NEA Executive Director Kulman Ghising and NVVN Chief Executive Officer AK Gorg signed the power purchase renewal agreement at Energy Ministry in New Delhi of India today.
A high-level team headed by NEA Executive Director Ghising had left for New Delhi for signing the agreement this morning.
Executive Director Ghising shared information that the power purchase renewal agreement has been signed for coming three months.
Also discussed in the meeting attended by Executive Director Ghising, representative of Indian Energy Ministry and NVVN were import of energy and construction of inter-country transmission lines.