Chinese internet puts an end to India monopoly in internet bandwidth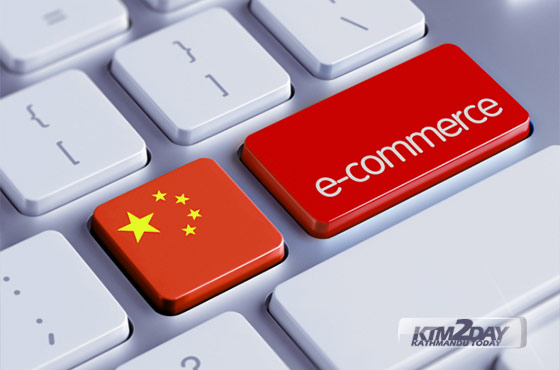 After a long wait, Nepal is finally set to receive internet bandwidth from China from Friday.
The state-owned telecom company — Nepal Telecom (NT) — said that all the groundwork has been completed to formally connect Nepal with Chinese bandwidth from January 12.
"The process of acquiring internet bandwidth from China has been completed. The commercial operation of the Nepal-China optical fibre link will begin from Friday," informed Prativa Baidhya, spokesperson for NT.
However, NT did not disclose the actual volume of Chinese internet bandwidth that Nepal will receive.
In December 2016, NT had entered into an agreement with China Telecom to acquire internet bandwidth. However, commercial operation of this cross-border optical fibre link had been delayed constantly due to various technical reasons.
However, after the technical issues were gradually resolved, NT had begun the test transmission of the project from the first week of September last year. With successful test transmission, Nepal will now be commercially connected with Chinese bandwidth, according to NT officials.
As per NT, Chinese internet will be supplied via Rasuwagadhi gateway.



As the use of internet has been increasing rapidly in the country, Chinese internet bandwidth is taken as an alternative source for Nepal to meet the ever-increasing bandwidth demand. Moreover, the commercial operation of the Chinese bandwidth project will end Nepal's sole dependence on India for internet bandwidth.
Nepal is currently linked to the global internet connectivity through Indian telecom operators via different optical fibre connections in Biratnagar, Bhairahawa and Birgunj, among others.
Besides ending the monopoly of bandwidth supply, the Chinese internet gateway is also expected to facilitate service providers in Nepal to establish bandwidth connection with other countries through China.
Though NT is purchasing limited volume of internet from China in the first phase, the company has said that it will increase the volume of Chinese internet gradually in the coming days.
Meanwhile, the optional bandwidth from China is also expected to increase the competition between the various internet service providers in the country, reduce internet cost for consumers and boost the quality of internet in the country.
As Nepal Telecom is learnt to have tapped Hong Kong's server, customers are unlikely to face any problems while surfing Google and other sites using the Chinese bandwidth.