Domestic airlines asked to park aircraft at designated airports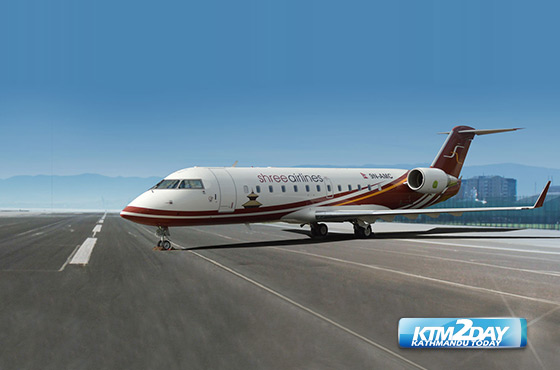 The Tribhuvan International Airport (TIA) authority has asked domestic airline companies to mandatorily park their aircraft at the designated airports starting July 1.
Stating that since the TIA has been constantly facing aircraft parking problems after domestic airlines started to park a majority of their aircraft at the country's sole international airport, the TIA authority recently wrote a letter to all the Nepali airline companies directing them to park their aircraft only at the designated airports.
The Civil Aviation Authority of Nepal (CAAN) — the aviation sector regulator of the country — assigns specific airports for parking, especially during night time while issuing air operator's certificate (AOC) for aircraft.
However, domestic airline companies prefer to park their aircraft at TIA during night time despite the limited capacity of the international airport, as a majority of domestic flights are operated from Kathmandu.
"The crowded parking space amid limited capacity results in chaos at TIA. Moreover, crowded parking space sometimes also affect regular take-off and landing of aircraft," informed Prem Nath Thakur, spokesperson for TIA.
He added that domestic airline companies have been directed to park their aircraft at the designated airports with an aim to reduce overall traffic congestion problem at TIA.
Currently, TIA has parking bays with the capacity to handle 30 aircraft of domestic airline companies. Similarly, the international parking bay can park only nine aircraft — three wide-body aircraft and six narrow-body aircraft.
If airline companies do not comply with this direction, the government could even cancel regular flights of a particular aircraft of the airline company, according to TIA officials.
Meanwhile, domestic airline companies have said that they will support the government by parking a few aircraft away from TIA if necessary. "As parking aircraft in other airports will help reduce congestion at TIA, domestic airlines will certainly abide by the directive," said an official of the Airline Operators' Association of Nepal (AOAN) — the umbrella body representing domestic private airline companies.
To address the air traffic congestion problem, TIA is also preparing to bring into operation four new aircraft parking bays within a few months. Similarly, TIA also plans to construct smaller parking bays targeting smaller aircraft.