Govt mulls to put ban on noise polluting motorbikes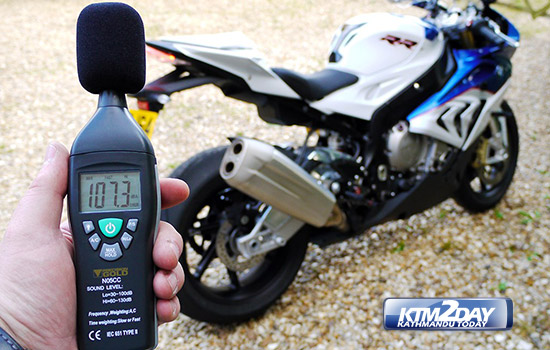 The Metropolitan Traffic Police Division has sent a letter to the Ministry of Physical Infrastructure and Transport with a request to stop issuing permission to citizens to operate high capacity motorbikes on city roads, claiming their sounds severely affected road discipline and overall peace in the society.
Police have also argued that such bikes have a bad impact on human health and some people have turned disabled due to the extremely high sounding bikes.
A source claims the Division has already written to the Department of Transport Management to make such a decision at the earliest.
Meanwhile, police have launched a crackdown on such two-wheelers in the Kathmandu Valley recently.
SSP Basanta Panta says police want to control the use of such bikes as they are likely to cause accidents on busy traffic roads besides significantly contributing to overall pollution of the environment.
The target list of police includes Ducati, Crossfire, Bullet, Benelli, and RX brands for now.
Whereas some of the bikes are designed and manufactured in such a way that the sound is high, some riders have also chosen to modify the bikes for such feature. So far, those modifying the bikes have only been interrogated for further action.
According to Panta, riders want to ride on such expensive bikes on a high speed, further creating the fear.
Around 50 such bikes are booked every day in Kathmandu over such reasons. the report adds.