Nepal Telecom starts FTTH and Voice Telephony in selected areas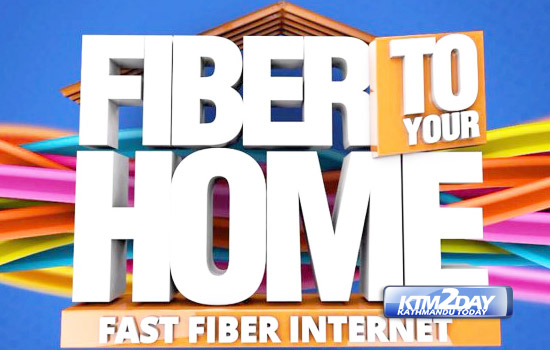 Nepal Telecom has started offering internet service which it has been distributing under the fibre to the home (FTTH) service as well as Voice Telephone service operated through IP technology.
Nepal Telecom spokeswoman Prativa Baidya said the voice service has been made free of charge within the company's network for three months beginning July 26 as part of business promotion initiative on the occasion of the starting of the services.
FTTH service under the IP system comprises quality data as well as 'voice service' from the same fibre.
The customers are provided new number for this. Currently, this service is made available along with data at places where FTTH is being distributed.
Nepal Telecom plans to provide this service gradually in the remaining areas also after the extension of FTTH service.
This service is available in Kirtipur, Sainbu, Gongabu, Gothatar, Durbarmarga, Thamel, Hattisar, Jawalakhel, Lagankhel and Kalanki in the Kathmandu valley and in the Bharatpur highway area, Butwal, Birgunj and Pokhara Lakeside outside the Valley.
The pricing for FTTH services is as follows:
1. FTTH Individual User Package
| | | | | |
| --- | --- | --- | --- | --- |
| Validity | 8Mbps | 18Mbps | 35Mbps | 55Mbps |
| 1 Month | NRs. 800 | — | — | — |
| 3 Months | NRs. 2300 | NRs. 4600 | NRs. 5700 | NRs. 6300 |
| 6 Months | NRs. 4300 | NRs. 8000 | NRs. 9200 | NRs. 10300 |
| 12 Months | NRs. 8000 | NRs. 13800 | NRs. 16000 | NRs. 18400 |
2. FTTH Corporate User Package
| | | |
| --- | --- | --- |
| Validity | 10Mbps | 20Mbps |
| 3 Months | NRs. 10300 | NRs. 19500 |
| 6 Months | NRs. 18400 | NRs. 36800 |
| 12 Months | NRs. 34500 | NRs. 69000 |
---