Xiaomi Mi MIX 3 to come with retractable camera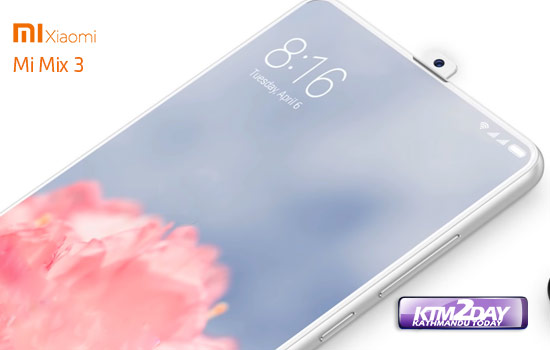 The announcement date of the Xiaomi Mi MIX 3 has apparently been set for September 15 in China, with the flagship expected to come with a screen-to-body ratio that will rival that of the Vivo NEX as well as the OPPO Find X, which will also mean we might get to see the motorized camera on this phone. Now, a partial list of the device's hardware specifications has been leaked as well as its retail price. Compared to the other flagships, this is actually something that people will be able to afford in larger numbers.
Xiaomi Mi MIX 3 Could Offer Quick Charge 4.0+ Support With an In-Display Fingerprint Sensor
According to a leaked screenshot taken from Chinese media, the price of the upcoming Mi MIX 3 is placed at 3,899 Yuan, which brings the grand total to approximately $569 USD. Keep in mind that this is going to be limited to the Chinese market and if Xiaomi intends to deliver the flagship overseas, potential customers will have to pay a lot more for it.
Coming to the hardware specifications of the Mi MIX 3, the device's partial details were leaked, which include a Samsung OLED screen that could most likely feature a resolution of a 2,880 x 1,440. Xiaomi is also quietly adopting the policy of removing the headphone jack on its high-end devices so it is highly probable that we will be seeing the same treatment being given to the upcoming flagship.
We could also be seeing the infamous pop-up camera since the upcoming device has been rumoured to sport a very high screen-to-body ratio. However, this can mean the phone will not be dust or water-resistant any longer and that the pop-up camera will only have a finite number of executions.
The Snapdragon 845 paired with 6GB of RAM for the base model was always going to be on the cards, but an in-display fingerprint reader was something that we were not expecting. The smartphone can also provide support for Qualcomm's Quick Charge 4.0+ support, rapidly charging the device via a power brick.